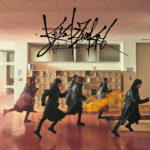 Keyakizaka46 will release their new single Glass wo Ware! (ガラスを割れ!) on March 7th.
This is the 6th single of the idol group Keyakizaka46.
The selected members (senbatsu) for this single are: Ishimori Nijika, Imaizumi Yui, Uemura Rina, Ozeki Rika, Oda Nana, Koike Minami, Kobayashi Yui, Saito Fuyuka, Sato Shiori, Shida Manaka, Sugai Yuuka, Suzumoto Miyu, Nagasawa Nanako, Nagahama Neru, Habu Mizuho, ​​Harada Aoi, Hirate Yurina, Moriya Akane, Yonetani Nanami, Watanabe Rika and Watanabe Risa.
The usual central member is Hirate Yurina.
The MVs have been unveiled. Unfortunately they can not be viewed outside of Japan.
The music video for Glass wo Ware! was directed by Shingu Ryohei, who directed the MVs for the lastest singles Futari Saison, Fukyouwaon and Kaze ni Fukaretemo. It was shot in an abandoned factory under a temperature of -10 degrees. The choreography was created by TAKAHIRO.
The single is available in several editions.
The DVDs feature the MVs and personal videos of some members of Keyakizaka46.
Tracklist
Regular Edition

CD

Glass wo Ware! (ガラスを割れ!)
Mou Mori e Kaerou ka? (もう森へ帰ろうか?)
Hanbun no Kioku (半分の記憶)
Glass wo Ware! (off vocal ver.)
Mou Mori e Kaerou ka? (off vocal ver.)
Hanbun no Kioku (off vocal ver.)
Type A

CD

Glass wo Ware! (ガラスを割れ!)
Mou Mori e Kaerou ka? (もう森へ帰ろうか?)
Yoake no Kodoku (夜明けの孤独) (Hirate Yurina solo)
Glass wo Ware! (off vocal ver.)
Mou Mori e Kaerou ka? (off vocal ver.)
Yoake no Kodoku (off vocal ver.)

DVD

Glass wo Ware! (Music Video)
Mou Mori e Kaerou ka? (Music Video)
Ishimori Nijika Selfie TV
Imaizumi Yui Selfie TV
Uemura Rina Selfie TV
Saito Fuyuka Selfie TV
Shida Manaka Selfie TV
Habu Mizuho Selfie TV
Harada Aoi Selfie TV
Type B

CD

Glass wo Ware! (ガラスを割れ!)
Mou Mori e Kaerou ka? (もう森へ帰ろうか?)
Ima ni Miteiro (イマニミテイロ)
Glass wo Ware! (off vocal ver.)
Mou Mori e Kaerou ka? (off vocal ver.)
Ima ni Miteiro (off vocal ver.)

DVD

Glass wo Ware! (Music Video)
Ima ni Miteiro (Music Video)
Ozeki Rika Selfie TV
Oda Nana Selfie TV
Sato Shiori Selfie TV
Nagasawa Nanako Selfie TV
Moriya Akane Selfie TV
Yonetani Nanami Selfie TV
Watanabe Rika Selfie TV
Type C

CD

Glass wo Ware! (ガラスを割れ!)
Mou Mori e Kaerou ka? (もう森へ帰ろうか?)
Zenmai Shikake no Yume (ゼンマイ仕掛けの夢) (Yuichans: Imaizumi Yui, Kobayashi Yui)
Glass wo Ware! (off vocal ver.)
Mou Mori e Kaerou ka? (off vocal ver.)
Zenmai Shikake no Yume (off vocal ver.)

DVD

Glass wo Ware! (Music Video)
Zenmai Shikake no Yume (Music Video)
Koike Minami Selfie TV
Kobayashi Yui Selfie TV
Sugai Yuuka Selfie TV
Hirate Yurina Selfie TV
Hiragana Keyaki 1st Gen Special Footage
Type D

CD

Glass wo Ware! (ガラスを割れ!)
Mou Mori e Kaerou ka? (もう森へ帰ろうか?)
Bathroom Travel (バスルームトラベル) (Ozeki Rika, Koike Minami, Nagahama Neru)
Glass wo Ware! (off vocal ver.)
Mou Mori e Kaerou ka? (off vocal ver.)
Bathroom Travel (off vocal ver.)

DVD

Glass wo Ware! (Music Video)
Bathroom Travel (Music Video)
Suzumoto Miyu Selfie TV
Nagahama Neru Selfie TV
Watanabe Risa Selfie TV
Hiragana Keyaki 2nd Gen Special Footage
Music Video (PV)