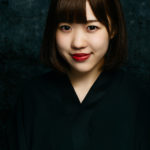 Imaizumi Rei, member of the idol group Necronomidol, announced her solo debut.
This announcement was made by the singer via her Twitter account.
A photo of her was also published on Twitter ; she appears smiling and dressed in clothes (of a traditional idol) brighter than those worn by Necronomidol.