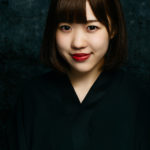 Imaizumi Rei, member of the idol group Necronomidol, announced her solo debut.
This announcement was made by the singer via her Twitter account.
A photo of her was also published on Twitter ; she appears smiling and dressed in clothes (of a traditional idol) brighter than those worn by Necronomidol.
Imaizumi Rei will debut with a solo live entitled Ai Rock Gig 2020 which will take place on June 1st at Shibuya Ruido K2 in Tokyo, as well as another concert shortly after which will take place at Shinjuku LOFT on June 7.
However, it was not said that Rei would release a single.
Imaizumi Rei also reassured the fans that she won't leave Necronomidol.
More informations will be disclosed later.