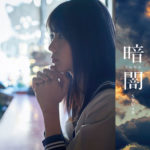 STU48 unveiled their debut single.
It is entitled Kurayami (暗闇) and will be released on January 31.
The selected members (senbatsu) for this single are : Ishida Chiho, Ishida Minami, Isogai Kanon, Ichioka Ayumi, Imamura Mitsuki, Iwata Hina, Kadowaki Miyuna, Sano Haruka, Takino Yumiko, Tanaka Kouko, Torobu Yuri, Fukuda Akari, Fujiwara Azusa, Mori Kaho, Yabushita Fu and Okada Nana.
The center position is held by Takino Yumiko.