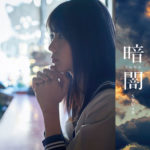 STU48 unveiled their debut single.
It is entitled Kurayami (暗闇) and will be released on January 31.
The selected members (senbatsu) for this single are : Ishida Chiho, Ishida Minami, Isogai Kanon, Ichioka Ayumi, Imamura Mitsuki, Iwata Hina, Kadowaki Miyuna, Sano Haruka, Takino Yumiko, Tanaka Kouko, Torobu Yuri, Fukuda Akari, Fujiwara Azusa, Mori Kaho, Yabushita Fu and Okada Nana.
The center position is held by Takino Yumiko.
Idol group STU48 represents a new innovation of the AKB48 franchise: for the first time since the creation of the franchise, a group 48 has its own theater located in a cruise that will cross seven prefectures including Yamaguchi, Hiroshima, Okayama, Hyogo, Tokushima, Kagawa and Ehime.
The single will be sold in seven editions. An edition will also be sold at their theater.
It contains the song Setouchi no Koe, which already appeared on AKB48's single Negaigoto no Mochigusare o released last May.
It also contains different versions of the eponymous song STU48, each corresponding to the seven prefectures visited by the group's cruise. This song received a Japan Record Award for Excellent work.
The DVD will contain the MVs for the songs Kurayami and Setouchi no Koe as well as various videos of their recent tour.
In addition, note that Sashihara Rino left the position of Theater Manager and member of the group last November.
Tracklist
Type A

CD

Kurayami (暗闇)
Setouchi no Koe (瀬戸内の声)
STU48 (Hyogo ver.)
Hizenryoku (非全力)
Kurayami (off-vocal ver.)
Setouchi no Koe (off vocal ver.)
STU48 (off vocal ver.)
Hizenryoku (off vocal ver.)

DVD

Kurayami (Music Video)
Setouchi no Koe (Music Video)
STU48 Setouchi 7 Prefecture Tour ~ Hajimemashite, STU48 Desu. Renzoku Chouhen Live Documentary Series Vol. 5 Hyogo
Type B

CD

Kurayami (暗闇)
Setouchi no Koe (瀬戸内の声)
STU48 (Okayama ver.)
Hizenryoku (非全力)
Kurayami (off vocal ver.)
Setouchi no Koe (off vocal ver.)
STU48 (off vocal ver.)
Hizenryoku (off vocal ver.)

DVD

Kurayami (Music Video)
Setouchi no Koe (Music Video)
STU48 Setouchi 7 Prefecture Tour ~Hajimemashite, STU48 Desu.~ Live Documentary Series Vol.2: Okayama
Type C

CD

Kurayami (暗闇)
Setouchi no Koe (瀬戸内の声)
STU48 (Hiroshima ver.)
Kataomoi no Iriguchi (片想いの入り口)
Kurayami (off vocal ver.)
Setouchi no Koe (off vocal ver.)
STU48 (off vocal ver.)
Kataomoi no Iriguchi (off vocal ver.)

DVD

Kurayami (Music Video)
Setouchi no Koe (Music Video)
STU48 Setouchi 7 Prefecture Tour ~Hajimemashite, STU48 Desu.~ Live Documentary Series Vol.7: Hiroshima
Type D

CD

Kurayami (暗闇)
Setouchi no Koe (瀬戸内の声)
STU48 (Yamaguchi ver.)
Kataomoi no Iriguchi (片想いの入り口)
Kurayami (off vocal ver.)
Setouchi no Koe (off vocal ver.)
STU48 (off vocal ver.)
Kataomoi no Iriguchi (off vocal ver.)

DVD

Kurayami (Music Video)
Setouchi no Koe (Music Video)
STU48 Setouchi 7 Prefecture Tour ~Hajimemashite, STU48 Desu.~ Live Documentary Series Vol.6: Yamaguchi
Type E

CD

Kurayami (暗闇)
Setouchi no Koe (瀬戸内の声)
STU48 (Tokushima ver.)
Bokutachi wa Sinbad da (僕たちはシンドバッドだ)
Kurayami (off vocal ver.)
Setouchi no Koe (off vocal ver.)
STU48 (off vocal ver.)
Bokutachi wa Sinbad da (off vocal ver.)

DVD

Kurayami (Music Video)
Setouchi no Koe (Music Video)
STU48 Setouchi 7 Prefecture Tour ~Hajimemashite, STU48 Desu.~ Live Documentary Series Vol.1: Tokushima
Type F

CD

Kurayami (暗闇)
Setouchi no Koe (瀬戸内の声)
STU48 (Kagawa ver.)
Bokutachi wa Sinbad da (僕たちはシンドバッドだ)
Kurayami (off vocal ver.)
Setouchi no Koe (off vocal ver.)
STU48 (off vocal ver.)
Bokutachi wa Sinbad da (off vocal ver.)

DVD

Kurayami (Music Video)
Setouchi no Koe (Music Video)
STU48 Setouchi 7 Prefecture Tour ~Hajimemashite, STU48 Desu.~ Live Documentary Series Vol.4: Kagawa
Type G

CD

Kurayami (暗闇)
Setouchi no Koe (瀬戸内の声)
STU48 Ehime ver.
Dareka ga Itsuka Suki da to Ittekureru Hi Made (誰かがいつか 好きだと言ってくれる日まで)
Kurayami (off vocal ver.)
Setouchi no Koe off vocal ver.)
STU48 (off vocal ver.)
Dareka ga Itsuka Suki da to Ittekureru Hi Made (off vocal ver.)

DVD

Kurayami (Music Video)
Setouchi no Koe (Music Video)
STU48 Setouchi 7 Prefecture Tour ~Hajimemashite, STU48 Desu.~ Live Documentary Series Vol.3: Ehime
Theater Edition

CD

Kurayami (暗闇)
Setouchi no Koe (瀬戸内の声)
STU48 (Setouchi ver.)
Dareka ga Itsuka Suki da to Ittekureru Hi Made (誰かがいつか 好きだと言ってくれる日まで)
Kurayami (off vocal ver.)
Setouchi no Koe (off vocal ver.)
STU48 (off vocal ver.)
Dareka ga Itsuka Suki da to Ittekureru Hi Made (off vocal ver.)
Music Video (PV)