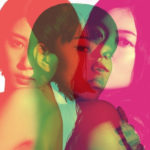 callme will release their new single One time on August 9.
This is the 5th single of the idol group.
The music video is made up of a large variety of artistic shots featuring the members of callme dancing in a hallway full of hanging lights, covered in colorful body paint, and going through dark hallways.