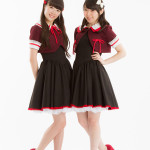 Dorothy Little Happy will release their new single Restart on December 16th.
As its title suggests, it marks a new step in the history of the idol group which went through several changes over the last few months.
This single will the first CD of Dorothy Little Happy under their new label Universal Gear.
Watch the teaser trailer.