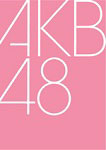 AKB48 Janken Tournament 2013 (AKB48 34thシングル選抜じゃんけん大会) will be held on September 18.
The event will take place at Nippon Budokan in Tokyo.
The top 16 members will be featured in AKB48's 34th single to be released in late 2013. The winner will get the center position.
It will be the 4th edition of the annual event.
The AKB48 Janken Tournament was won by Uchida Mayumi in 2010, Shinoda Mariko in 2011, and Shimazaki Haruka in 2012.
SKE48, NMB48, HKT48, and Kenkyuusei will participate in the competition in addition to the regular members of AKB48. However, only a limited number of members from each sister group will be selected after a preliminary round.
Related news :