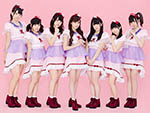 Ange☆Reve is a Japanese idol group formed in April 2014.
It currently consists of 7 members.
Ange☆Reve is a sister group of Lovely Doll (愛乙女★Doll) and Doll☆Elements, Luce Twinkle Wink☆ and Stella☆Beats. They are the 3rd idol unit of the franchise produced by Arc Jewel.
Biography / History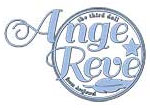 The name of the group comes from the French words "ange" (angel) and "rêve" (dream).
The auditions were held from January to March 2014.
Ange☆Reve officially started activities in April 2014. The girls were introduced during an event held at Nippon Seinenkan.
The original members were Watanabe Kurumi, Sasaki Rika, Tachibana Haruka, Otasaki Serina and Sawada Akina.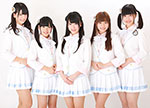 Watanabe Kurumi is a former member of Choice?.
Sasaki Ririka was part of ICT Lovelies (ICTラブリ~ず!!).
Otosaki Serina was born in England, but she grew up in Chiba, Japan. She is half English and half Japanese.
The girls host the show Angeroom (えんじぇるーむ) broadcast on Showroom since April 2014.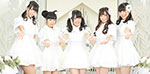 Ange☆Reve's 1st single Yuukan na Koi no Serenade (勇敢な恋のセレナーデ) was released in August 2014.
Their 2nd single Kiss Me Happy was the ending theme song for the show musicるTV in February 2015.
They held their 1st live in April 2015 at O-West, Tokyo.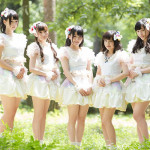 Ange☆Reve's major debut DVD single Maybe Baby was released in August 2015 under Pony Canyon label.
Sawada Akina announced her graduation in November 2015. However, she remained active until March 2016.
Oshima Rio, Kosaka Moemi and Matsuda Ayuna joined the idol group as new members in December 2015.
Oshima Rio is a former member of Katei Kyoushi Idol Going.TV (家庭教師アイドルGoing.TV)
Kosaka Moemi was part of NEP She☆Stars (ネップシスターズ).
Ange☆Reve's 2nd DVD single Stare went on sale in February 2016.
The name of their fan club is "Aile d'Ange" (angel wing).
Profile
Ange☆Reve (アンジュ レーヴ)
Years active : 2014 – present
Label : Pony Canyon
Agency : Arc Jewel
Members
Watanabe Kurumi (渡辺くるみ)
Sasaki Rika (佐々木璃花)
Tachibana Haruka (橘はるか)
Otosaki Serina (音咲セリナ)
Oshima Rio (大島理緒)
Kosaka Moemi (幸坂萌未)
Matsuda Ayuna (松田あゆな)
Former Members
Discography
Singles
05/08/2014 : Yuukan na Koi no Serenade (勇敢な恋のセレナーデ)
10/02/2015 : Kiss Me Happy
19/08/2015 : Maybe Baby
24/02/2016 : Stare
Albums
Links
News