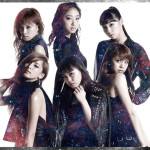 Flower is a Japanese dance and vocal girl group formed in April 2010 and produced by LDH.
It currently consists of 6 members.
The leader is Shigetome Manami.
The girls are also part of E-Girls along with Dream and Happiness.
Biography / History
Flower was originally a 4-member unit consisting of Mizuno Elina, Nakajima Mio, Fujii Shuuka, and Shigetomo Minami. They were part of EXPG (Exile Professional Gym) dance school.
The girls performed as backup dancers during Exile Live Tour in 2010.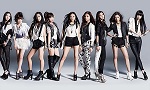 In July 2011, 5 other members were added after the Vocal Battle Audition 3 held by LDH : Washio Reina, Muto Chiharu, Ichiki Kyoka, Bando Nozomi and Sato Harumi. They were selected among 30000 applicants.
Flower released their 1st single Still in October 2011.
Their major debut single Sakura Regret (Sakuraリグレット) was released in February 2012.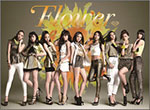 In July 2013, the battle Happiness vs Flower was organized. The winner was the group which had the most CD sales, people at live events, YouTube views… Flower won the competition.
Former leader Mizuno Elina withdrew in October 2013 in order to pursue her career as an actress.
Fujii Shuuka, Sato Harumi and Bando Nozomi were starring in the drama Koibumi Biyori (恋文日和) broadcast on NTV between January and March 2014. It was their first experience as actresses.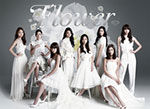 The girls host the show Flower Blooming Radio on FM Fukuoka (FM福岡) since January 2014.
Muto Chiharu withdrew in October 2014 to study abroad.
Flower performed the Japanese version of the theme song of the American movie Annie which was released in theaters January 2015 in Japan. The title of the track is Tomorrow ~Shiawase no Housoku~ (Tomorrow~しあわせの法則~). The film is an adaptation of the musical of the same title.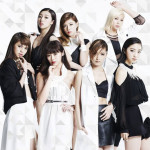 The female unit's 2nd album Hanadokei (花時計) will be on sale in March 2015. It inclut the song Dreamin' Together in collaboration with the English girl group Little Mix.
Flower Live Tour 2015 Hanadokei was held during the summer of 2015.
Ichiki Kyoka announced her graduation in October 2015.
The single Hitomi no Oku no Milky Way (瞳の奥の銀河), released in December 2015, is the ending theme for the anime Kindaichi Case Files R (Returns) (金田一少年の事件簿R).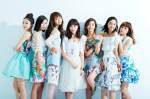 Washio Reina debuted as seiyuu (声優 ; voice actress) in this anime Chibi Maruko-chan.
Fujii Shuuka and her sister Karen (Happiness) appeared in a commercial for Fasio (ファシオ) makeup cosmetics in January 2016.
Sato Harumi and Fujii Shuuka appeared in a commercial for Samantha Vega, along with E-Girls' Kaede and Fujii Karen, in February 2016.
Fujii Shuuka, Bando Nozomi and Sato Harumi participated in a campaign for Beats by Dr. Dre headphones in March 2016.
Profile
Flower (フラワー)
Years active : 2010 – present
Label : Sony Music Associated Records
Agency : LDH
Members
Shigetome Manami (重留真波)
Washio Reina (鷲尾伶菜)
Fujii Shuuka (藤井萩花)
Nakajima Mio (中島美央)
Sato Harumi (佐藤晴美)
Bando Nozomi (坂東希)
Former Members
Mizuno Elina (水野絵梨奈)
Muto Chiharu (武藤千春)
Ichiki Kyoka (市來杏香)
Discography
Singles
12/10/2011 : Still
29/02/2012 : Sakura Regret (Sakuraリグレット)
22/08/2012 : Forget-me-not ~Wasurenagusa~ (forget-me-not 〜ワスレナグサ〜)
28/11/2012 : Koibito ga Santa Claus (恋人がサンタクロース)
07/08/2013 : Taiyou to Himawari (太陽と向日葵)
25/12/2013 : Shirayuki Hime (白雪姫)
11/06/2014 : Nettaigyo no Namida (熱帯魚の涙)
12/11/2014 : Akikaze no Answer (秋風のアンサー)
18/02/2015 : Sayonara, Alice / Tomorrow ~Shiawase no Housoku~ (さよなら、アリス / Tomorrow~しあわせの法則~)
29/04/2015 : Blue Sky Blue
16/12/2015 : Hitomi no Oku no Milky Way (瞳の奥の銀河)
Albums
22/01/2014 : Flower
04/03/2015 : Hanadokei (花時計)
Links
News