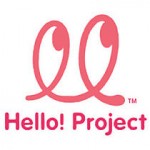 Hello! Project will hold Hello! Project Spring no Dai Kansha Hinamatsuri Festival 2013 (Hello! Project 春の大感謝 ひな祭りフェスティバル 2013) on March 2-3.
Morning Musume, Berryz Kōbō, °C-ute, S/mileage, and Hello Pro Kenshuusei will perform at 3 special concerts titled Zenyasai (前夜祭), Berryz Kōbō 10 Nenme Totsunyuu Special! (Berryz工房10年目突入スッペシャル!), and Thank You For Your Love!.
The live will take place at Pacifico Yokohama Exhibition Hall.
It was also decided that this event will become annual.
Hello! Project Spring no Dai Kansha Hinamatsuri Festival 2013
~Zenyasai~ (~前夜祭~)

Date : 02/03/2012
Time : 19:00
~Berryz Kōbō 10 Nenme Totsunyuu Special!~ (~Berryz工房10年目突入スッペシャル!~)

Date : 03/03/2012
Time : 13:00
~Thank You For Your Love!~

Date : 03/03/2012
Time : 17:30