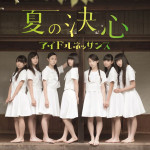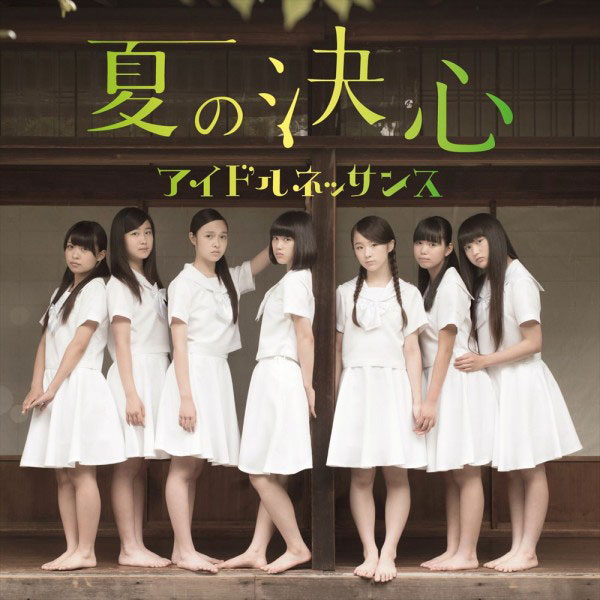 The new single of Idol Renaissance Natsu no Kesshin (夏の決心) will be on sale on July 28.
This is the 4th single of Idol Renaissance and their 2nd one to be released under the label T-Palette Records.
Check out the MV and the video recorded at the live of the idol group at @Jam the World festival.
The tracklist has been unveiled.
One edition only will be available.
For this single, the photo shootings were done at a Japanese old-style house where it gives a feeling of nostalgia.
The CD will contain a total of 6 tracks including 3 new songs : the main song Natsu no Kesshin, 2 new B-side songs and their instrumental versions.
Natsu no Kesshin is a cover of the poplular summer song from the artist Ooe Chisato. The CD will also contain the following covers : Happy End de Hajimeyou by Ootaki Eichi released in 1997, and Dear, Summer Friend by Magokoro Brothers which now represents the new summer tunes of Idol Renaissance.
Furthermore, the 1st anniversary of the idol group will be celebrated this summer. The members will appear in many idol festivals and have release events across the six prefectures in Kanto area which is their first challenge.
Tracklist
CD

Natsu no Kesshin (夏の決心)
Happy End de Hajimeyou (Happy Endで始めよう)
Dear, Summer Friend
Natsu no Kesshin (Instrumental)
Happy End de Hajimeyou (Instrumental)
Dear, Summer Friend (Instrumental)
Video (Live)