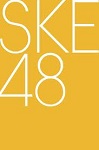 SKE48 announced their first team shuffle.
Matsui Rena and Nakanishi Yuka are the new leaders of Team KII and Team S. The latter also becomes the captain of SKE48.
The Kenkyuusei Ego Yuna, Niidoi Sayaka, Fujimoto Mitsuki, Futamura Haruka, Ichino Narumi, and Iwanaga Tsugumi have been promoted.
The announcement was made on the 1st day of SKE48 Haru Con 2013 ~Kawaranai Koto. Nakama na Koto~ (SKE48 春コン 2013「変わらないこと。仲間なこと」) on April 13 at Nippon Gashi Hall, Nagoya.
Discover all the details on the new units.