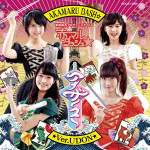 Akamaru Dash☆ will release their 3rd single Another You (アナザーユー) on February 10th.
The tracklists were unveiled.
Check out the MV.
Two editions will be available. Each one will contain a different CD.
The 2nd track of each edition is performed by 2 members of the group.The duets are called : Ponkotsu Machine Gun (ぽんこつマシンガン) composed of Kitazawa Marika and Onishi Nayu ; and Torazu (トーラーズ) composed of Tamashiro Mari and Kawamura Ayaka.
The song Another You will serve as TV commercial for Maru-chan Akai Kitsune and Midori no Tanuki cup noodles.
Furthermore, the clip, connecting to the theme of the commercial, challenges the Japanese culture to outside Japan.
Tracklist
Udon

CD

Another You (アナザーユー)
Wonderland (by Ponkotsu Machine Gun) (ワンダーランド)
Dentou no DASI to Jounetsu no DASH no ma (伝統のDASIと情熱のDASHの間)
Kokoro no Piece (こころのピアス)
Soba

CD

Another You
Koisuru Torazu (by Torazu) (恋するトーラーズ)
Dentou no DASI to Jounetsu no DASH no ma
Kokoro no Piece
Music Video (PV)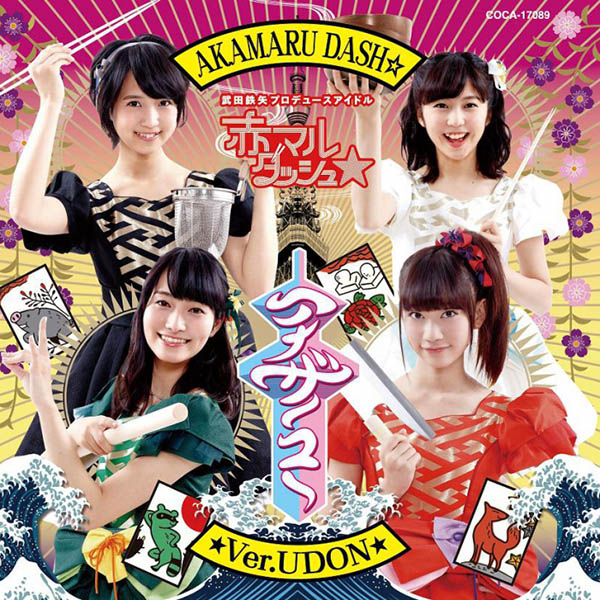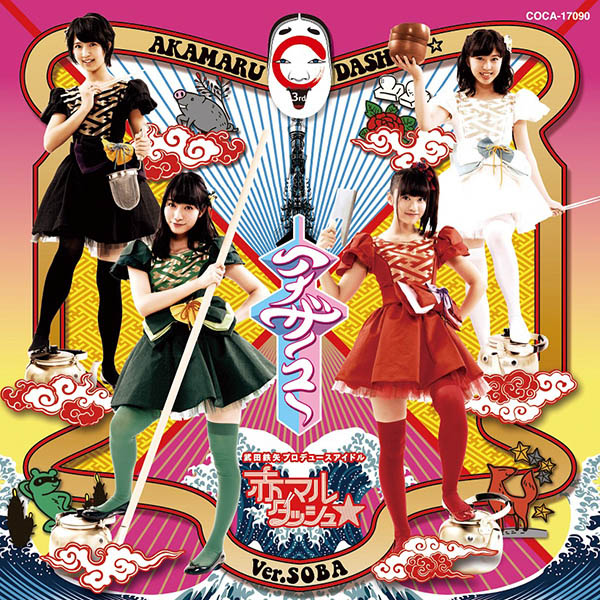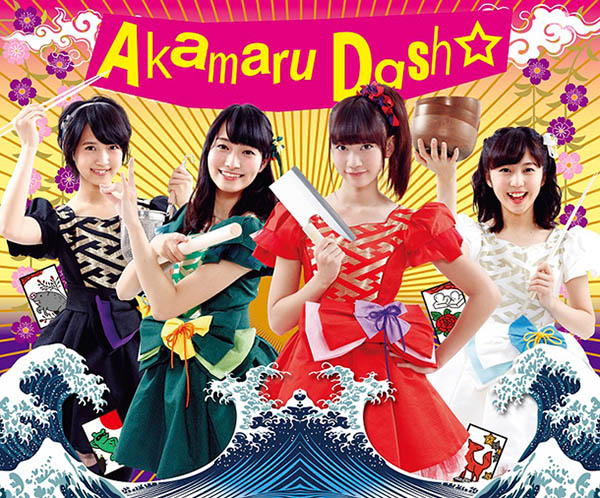 full wp-image-33419″ />