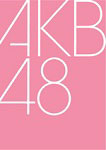 AKB48 Best Album will be on sale on November 18th. This is the 7th album by the famous idol group. The title hasn't been revealed yet.
The tracklist includes AKB48's greatest hits since their debut, and new songs performed by popular members of each generation.
This release commemorates their 10th anniversary.
Several editions are available.
Type A features the weekly chart ranked 1st singles.
Type B contains the million seller singles.
Type C is the complete single collection. It comes with a bonus DVD with a virtual handshake event with all the members, and a documentary about AKB48.
As mentioned previously, each edition also features new songs.
Tracklist
Type A

Disc 1

River
Sakua no Shiori (桜の栞)
Ponytail to Shushu (ポニーテールとシュシュ)
Heavy Rotation (ヘビーローテーション)
Beginner
Chance no Junban (チャンスの順番)
Sakura no Ki ni Narou (桜の木になろう)
Everyday, Katyusha (Everyday、カチューシャ)
Flying Get (フライングゲット)
Kaze wa Fuiteiru (風は吹いている)
Ue Kara Mariko (上からマリコ)
Give Me Five!
Manatsu no Sounds Good! (真夏のSounds good!)
Gingham Check (ギンガムチェック)
UZA
Eien Pressure (永遠プレッシャー)

Disc 2

So Long!
Sayonara Crawl (さよならクロール)
Koi Suru Fortune Cookie (恋するフォーチュンクッキー)
Heart Ereki (ハート・エレキ)
Suzukake no Ki no Michi de… (鈴懸の木の道で...(略)やや気恥ずかしい結論のようなもの)
Maeshika Mukanee (前しか向かねえ)
Labrador Retriever (ラブラドール・レトリバー)
Kokoro no Placard (心のプラカード)
Kibouteki Refrain (希望的リフレイン)
Green Flash
Bokutachi wa Tatakawanai (僕たちは戦わない)
Halloween Night (ハロウィン・ナイト)
Yasashiku Aritai (やさしくありたい) / Kashiwagi Yuki, Sashihara Rino
Toy Poodle to Kimi no Monogatari (トイプードルと君の物語) / Shimazaki Harukan Matsui Jurina
Ano Koro, Suki Datta Hito (Kojima Haruna、Yokoyama Yui)
Type B

Disc 1

Beginner
Sakura no Ki ni Narou
Everyday, Katyusha
Flying Get
Kaze wa Fuiteiru
Ue Kara Mariko
Give Me Five!
Manatsu no Sounds Good!
Gingham Check
UZA
Eien Pressure
So Long!
Sayonara Crawl
Koi Suru Fortune Cookie
Heart Ereki

Disc 2

Suzukake no Ki no Michi de…
Maeshika Mukanee
Labrador Retriever
Kokoro no Placard
Kibouteki Refrain (希望的リフレイン)
Green Flash
Bokutachi wa Tatakawanai
Halloween Night
Clap / Team A
Ai no Shisha (愛の使者) / Team K
Music Junkie (ミュージックジャンキー) / Team B
Nakigoto Time (泣き言タイム) / Team 4
Isshou no Aida ni Nannin to Deaeru no Darou (一生の間に何人と出逢えるのだろう) / Team 8
Love Ash / Takahashi Minami, Yamamoto Sayaka
Type C

Disc 1

Sakura no Hanabiratachi (桜の花びらたち) (2015 Best ver.)
Skirt, Hirari (スカート、ひらり) (2015 Best ver.)
Aitakatta (会いたかった)
Seifuku ga Jama wo Suru (制服が邪魔をする)
Keibetsu Shiteita Aijou (軽蔑していた愛情)
Bingo!
Boku no Taiyou (僕の太陽)
Yuuhi wo Miteiru ka? (夕陽を見ているか?)
Romance, Irane (ロマンス、イラネ)
Sakura no Hanabiratachi 2008 (桜の花びらたち2008)
Baby! Baby! Baby!
Oogoe Diamond (大声ダイヤモンド)
10-nen Zakura (10年桜)
Namida Surprise (涙サプライズ)
Iiwake Maybe (言い訳Maybe)

Disc 2

River
Sakua no Shiori
Ponytail to Shushu (ポニーテールとシュシュ)
Heavy Rotation
Beginner
Chance no Junban
Sakura no Ki ni Narou
Everyday, Katyusha
Flying Get
Kaze wa Fuiteiru
Ue Kara Mariko
Give Me Five!
Manatsu no Sounds Good!
Gingham Check
UZA
Eien Pressure

Disc 3

So Long!
Sayonara Crawl
Koi Suru Fortune Cookie
Heart Ereki
Suzukake no Ki no Michi de…
Maeshika Mukanee
Labrador Retriever
Kokoro no Placard
Kibouteki Refrain
Green Flash
Bokutachi wa Tatakawanai
Halloween Night
Christmas Eve ni Nakanai you ni (クリスマスイブに泣かないように) / Miyawaki Sakura, Watanabe Mayu
Hajimari no Yuki (始まりの雪) / Oshima Ryoka, Takahashi Juri, Tano Yuka, Muto Tomu
Rosario (ロザリオ) / Kato Rena, Kizaki Yuria, Kodama Haruka

DVD

AKB48 Group Member Air Handshake Event 2015 (AKB48グループメンバーエア握手会2015~総勢300名以上のバーチャル握手映像~(仮))
AKB48 10-nenkan no Kiseki Movie (AKB48 10年間の軌跡映像(仮))