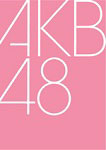 One week after the AKB48 handshake incident, AKB48 Theater reopened on June 2.
Several changes were made to the security system to protect the members of the idol group.
Installation of metal detectors at the entrance
Number of security staff increased
A fence was established at the 1st rank between the stage and the audience
It is not possible to watch the show on the monitor in the lobby without ticket
Moreover, high fives between AKB48 members and fans at the end of the live performance are suspended for an indefinite period of time.