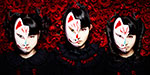 BABYMETAL's official twitter account has announced that as part of their BABYMETAL World Tour 2014, the group will be having their first live concert in Canada during the Heavy Montréal Festival that will be held from August 8 to 10. BABYMETAL will perform on the 9th as well as other bands like Metallica, The Offspring, Apocalyptica and many others.
BABYMETAL announced their World Tour 2014 earlier this month promising that more dates will be added. Since then, their solo concert in England has been sold out as stated in the main picture in their official website. They also updated the trailer in their official youtube channel, even though I can't find any difference with the previous one.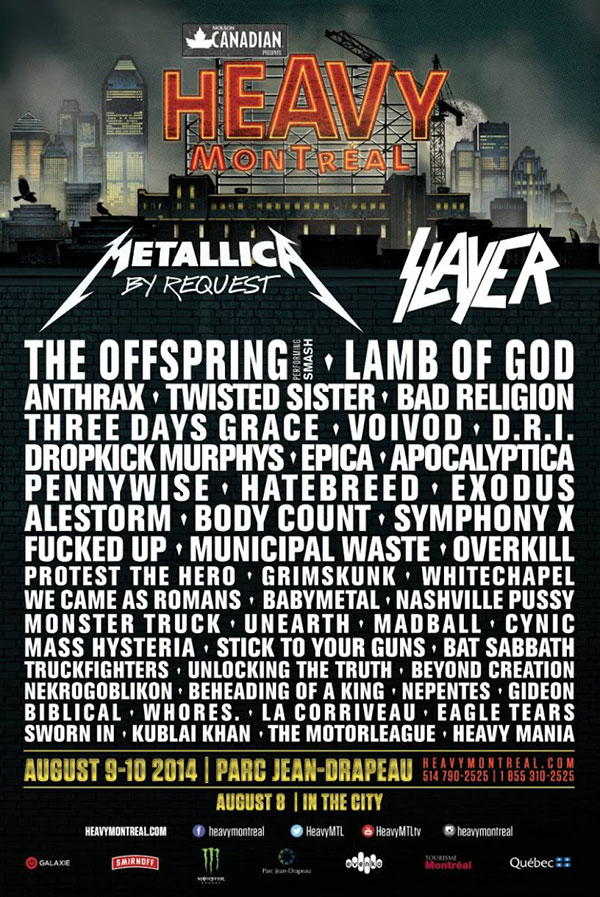 They also announced a change in their Sonisphere participation, previously they were to perform on Sunday July 6 in the Bohemia Tent, but now they have been moved to the main Apollo Stage on July 5, the same stage and day as the most important bands in the festival, like Iron Maiden, Deftones, Anthrax and others. Sonisphere updated their poster.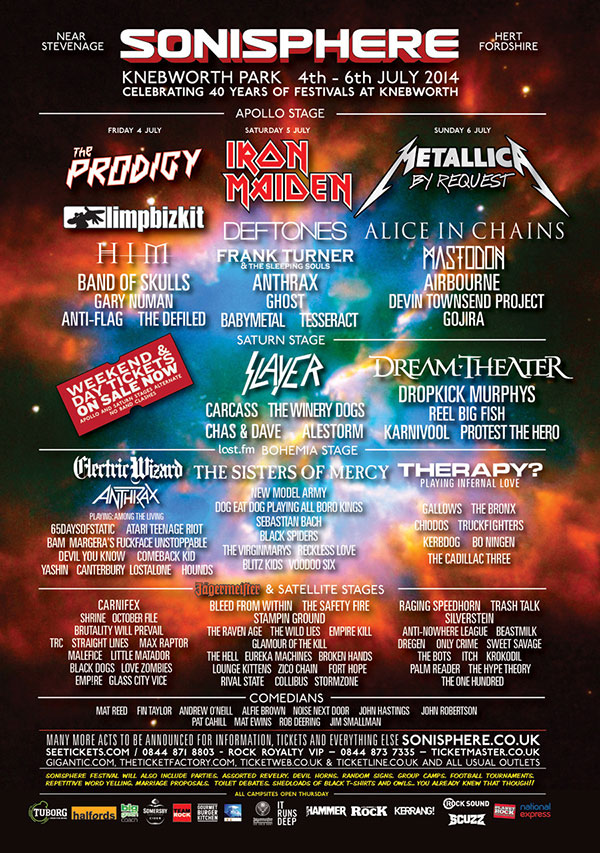 Schedule
01/07/2014 : La Cigale, Paris, France
03/07/2014 : Live Music Hall, Cologne (Köln), Germany
05/07/2014 : Sonisphere Festival Knebworth, United Kingdom
07/07/2014 : Electric Ballroom, London, United Kingdom
09/08/2014 : Heavy Montreal Festival, Montreal Canada
14/09/2014 : Makuhari Messe Event Hall, Chiba, Japan