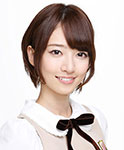 Hashimoto Nanami (Nogizaka46) has been hospitalized after the live performance of the idol group in Osaka.
Hashimoto Nanami suffers from anaphylaxis. She passed medical examination but the origin of the allergy is not known yet.
She may not be able to participate in the next concerts of Nogizaka46 Live Tour which will end on August 30 in Tokyo.
We wish her a quick recovery.