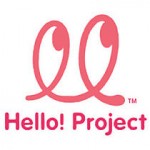 Hello! Project Yaon Premium Live (Hello!Project 野音プレミアムLive) will be released on DVD and Blu-ray on October 9.
The concert was held on May 19, 2013 at the Hibiya Park Open Air Concert Hall in Tokyo.
Morning Musume, Berryz Kobo, °C-ute, S/mileage, Juice=Juice, Mitsui Aika, and Hello Pro Kenshuusei performed at the event.
Hello Kitty appeared on stage as a special guest.
Setlist
Kanojo ni Naritai!!! (彼女になりたいっ!!!) (Hello Pro Kenshuusei)
Ten Made Nobore! (天まで登れ!) (Hello Pro Kenshuusei × Juice=Juice)
Samidare Bijo ga Samidareru (五月雨美女がさ乱れる) (Juice=Juice)
Watashi ga Iu Mae ni Dakishimenakya ne (私が言う前に抱きしめなきゃね) (Juice=Juice)
Yumemiru 15-sai (夢見る 15歳) (S/mileage)
Atarashii Watashi ni Nare! (新しい私になれ!) (S/mileage)
Tabidachi no Haru ga Kita (旅立ちの春が来た) (S/mileage)
Uchouten Love (有頂天Love) (S/mileage)
Massara Blue Jeans (まっさらブルージーンズ) (°C-ute)
Adam to Eve no Dilemma (アダムとイブのジレンマ) (°C-ute)
Bokura no Kagayaki (僕らの輝き) (°C-ute)
Chou Wonderful! (超ワンダフル) (°C-ute)
Otome no Timing (乙女のタイミング) (Mitsui Aika)
Anata Nashi de wa Ikite Yukenai (あなたなしでは生きてゆけない) (Berryz Kobo)
Sayonara Usotsuki no Watashi (さよなら 嘘つきの私) (Berryz Kobo)
Otakebi Boy Wao! (雄叫びボーイ Wao!) (Berryz Kobo)
Chou Happy Song (超Happy Song) (Berryz Kobo × °C-ute)
Cha Cha Sing (Berryz Kobo)
Brainstorming (ブレインストーミング) (Morning Musume)
Kimi Sae Ireba Nani mo Iranai (君さえ居れば何も要らない) (Morning Musume)
Resonant Blue (リゾナント ブルー) (Morning Musume)
Help Me!! (Morning Musume)
Koko ni Iruzee! (ここにいるぜぇ!) (Morning Musume)
Love Machine