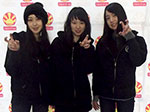 Mutant Monster is a Japanese female punk rock band.
The MM Girls were the guests of Japan Expo Sud 2015 in France on March 6-8.
They held some energetic live performances for their first overseas appearance.
Check out our interview with Meana, Chad and Be, the 3 members of Mutant Monster.
Could you introduce yourselves ?
– I'm Meana. Guitar and vocal.
– I'm Chad. Drums and chorus.
– I'm Be. Bass and vocal.
Be and Meana are sisters. Chad is a former classmate. Is is an advantage to be close to work together ?
– We are from the same family, friends and colleagues. Sometimes we argue, but we can be honest because we know that there won't be any problem afterwards.
What is your musical style ?
– We are a punk rock girl band.
What is the theme of your songs ?
– We're trying to sing on the theme of the strength of women.
Which artists inpire you ?
– We like English and American bands such as The Clash and Ramones.
Mutant Monster held more than 150 concerts in 2 years and a half. What do you like best about live performances ?
– Giving concerts is our reason for being. We always ask to the audience to make our hand gesture (see the photo below). When a lot of people do it, we really appreciate this support.
You're performing for the first time in a foreign country. How do you feel before the showcase ?
– It was our dream to go overseas together. So, today, we're realizing a dream.
What is your best memory since your debut ?
– To be here ! Even if you held nationwide live tours in Japan, coming in France to sing our songs is something really big for us.
Could you say a few words about your latest album 15 Sai no Rashinban (15歳の羅針盤) ?
– This album was released in July 2014. It represents all sides of Mutant Monster. We'd like that many people listen to it.
What are your future projects ?
– We want to go to Japan Expo in Paris and to USA. We'd like to become international artists.
Do you have a message for your fans ?
– Most people didn't know us here and discovered Mutant Monster during this event. Have fun listening to our music !
Photos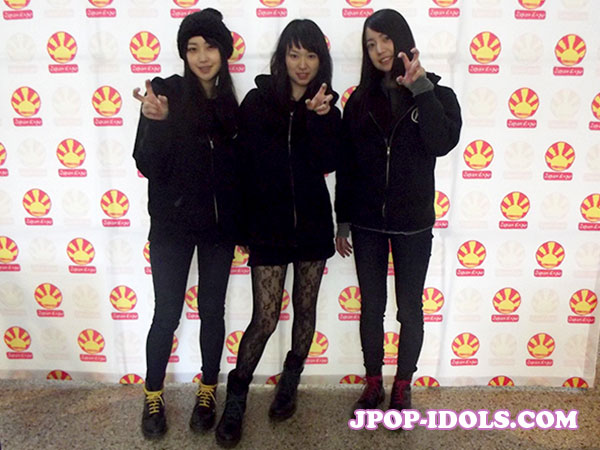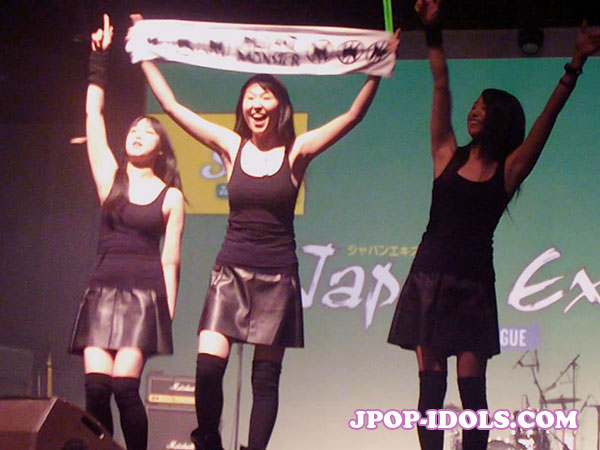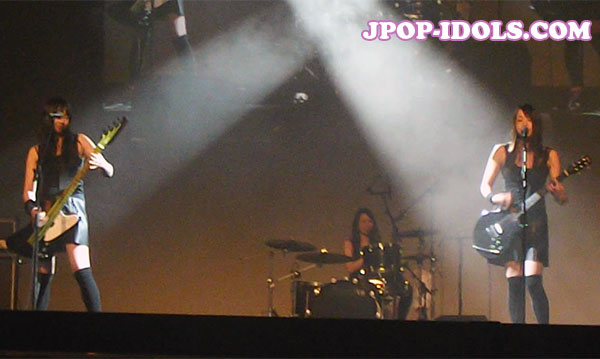 Music Videos (PV)