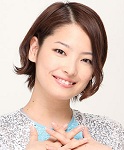 Iwase Yumiko announced her graduation from Nogizaka46.
She said she had decided to leave "because of her dreams". She plans to create her own band to play her favourite music.
She will continue to participate in the events with the group until November 18.
Iwase Yumiko was the eldest member of Nogizaka46. She had joined the unit in August 2011 when it was formed.