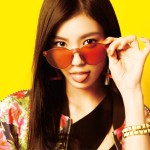 Kobayashi Rei announced that she was taking indefinite hiatus from Yumemiru Adolescence.
This announcement was officially made during live of the idol group at Shibuya WWW in Tokyo on October 17.
Due to polyps on her vocal cords, Rei had been unable to sing while performing since the beginning of August.
In a letter she had written to the fans, Rei explained her disappointment at being unable to sing and thanked them for encouraging her through her difficult times, and assured them that this was neither a graduation nor a withdrawal from Yumemiru Adolescence.

Yumemiru Adolescence will continue its activities with 4 members.
The idol group released its last single Love for You last July.