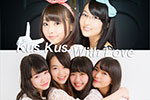 Kus Kus and With Love will release the collaboration single Sleep Demon on June 3.
Both idol groups formed the special unit Kus Kus With Love for a limited time. They belong to the same label Rey Artists.
The lead track is a techno pop song with a catchy melody.
3 editions are available. The coupling song is different for each one of them. They come with a randomly selected picture of a member.
Kus Kus and With Love are going to hold joint live performances and events.
Tracklist
Type A CD

Sleep Demon
White Line
Type B CD

Sleep Demon
Shiranaide, Suki (知らないで、好き)
Type C CD

Sleep Demon
Hajimari no Sayonara (始まりのサヨナラ)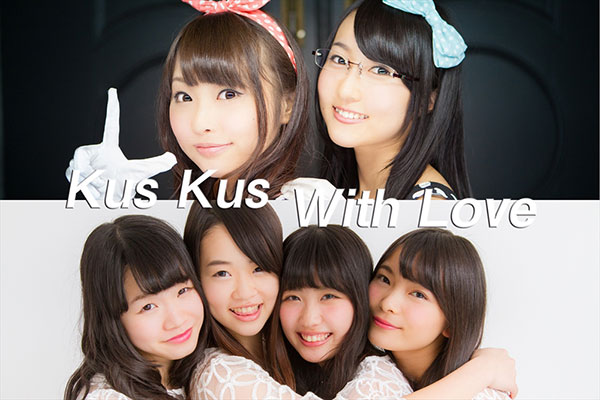 3 éditions sont disponible. La face B est différente pour chacune d'entre elles. Elles sont accompagnées de la photo de l'une des membres sélectionnée aléatoirement.
Les Kus Kus et les With Love vont se produire ensemble au cours de divers lives et événements.
Tracklist
Type A CD

Sleep Demon
White Line
Type B CD

Sleep Demon
Shiranaide, Suki (知らないで、好き)
Type C CD

Sleep Demon
Hajimari no Sayonara (始まりのサヨナラ)