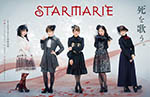 Following their photo up with newly elected Taiwanese president Tsai Ing-wen on January 30th, Starmarie have unleashed their new visuals and a new logo on February 2nd.
Starmarie's costumes broke ground last year at a collaborative fashion event last November. Since then, the idol group continues to work with internationally popular Harajuku street fashion brand Putumayo and costume house Rion.
Starmarie are known for their dark fantasy lyrics centering around the theme of death. Each of the group members is a storyteller, sharing views of her world, and gives intense performances with delicate dance gestures and expressions that weave together the story with synchronized dancing. The overall effect is a macabre theatrical production, and Starmarie's new looks bring out each girl's hidden fantastical character while maintaining an elegant and feminine beauty.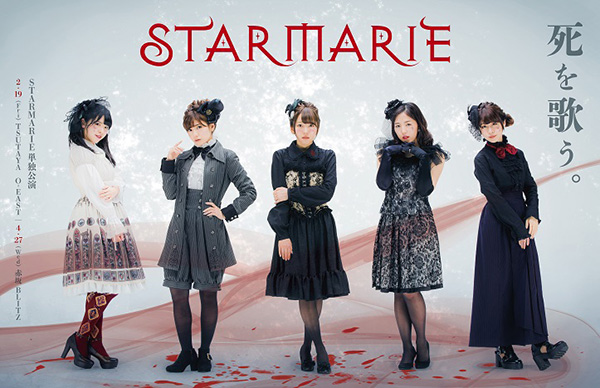 In addition to the nearly sold out Starmarie concert Fantasy Circus ~Phantom in Maboroshi City~ at Tsutaya O-East on February 19th, tickets for Osaka Esaka Muse on April 10th, Nagoya Live Hall M.I.D on April 17th, and Tokyo Akasaka Blitz on April 27th for the Starmarie Tokyo / Nagoya / Osaka Tour Fantasy Trip ~ Part 2: Hoshimatsuri no Yoru~ are available on e+.