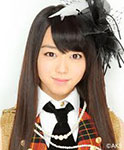 Minegishi Minami (AKB48) has been demoted to Kenkyuusei due to a scandal. She has also shaved her hair and posted a video message.
The scandal began with the publication of an article in the tabloid Shukan Bunshun (週刊文春) revealing that Minegishi Minami spent a night at the house of Generation member Shirahama Alan.
In her video message, Minegishi Minami apologizes to AKB48 members, the fans, the staff, and her family. She tells that she doesn't want to quit AKB48.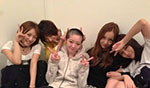 AKB48 members published some messages and a photo on Twitter to show their support to Miichan.
Minegishi Minami is a 1st generation member of AKB48.
Video message from Minegishi Minami (AKB48)