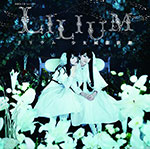 The original soundtrack of the musical Lilium (リリウム) starring members from Morning Musume '14 and S/mileage will be released on August 6. The album includes 14 songs.
The DVD will be on sale on September 24. It includes a CD with the original soundtrack.
Lilium is a gothic musical. The members of Hello! Project play the roles of cute vampires.
Sayashi Riho (Morning Musume '14) and Wada Ayaka (S/mileage) perform the lead roles.
The musical is running on June 5-15 at Ikebukuro Sunshine Theater in Tokyo, and on June 20-21 at Morinomiya Piloti Hall in Osaka.
Tracklist
Forget-me-not ~Watashi wo Wasurenaide~ (Forget-me-not ~私を忘れないで~)
Eli, Eli, Lema Sabachthani?
Silvetica Nante Shiranai! (シルベチカなんて知らない!)
Mayuki no Teaching (繭期のティーチング)
Gensou Genwaku Innocence (幻想幻惑イノセンス)
Princess Margaret (プリンセス・マーガレット)
Aru Niwashi no Monogatari (或る庭師の物語)
Hitoribocchi no Snow (ひとりぼっちのスノウ)
True of Vamp
Kyoudou Gensou Utopia (共同幻想ユートピア)
Mou Nakanai to Kimeta (もう泣かないと決めた)
Anata wo Ai Shita Kioku (あなたを愛した記憶)
Eien no Mayuki no Owari (永遠の繭期の終わり)
Shoujo Junketsu (少女純潔)