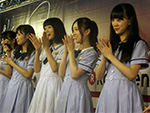 Nogizaka46 were the guests of Japan Expo in Paris Nord Villepinte, France, on July 4, 2014.
This 2nd talk show was held at Rakuten booth just after Nogizaka46 Live at Japan Expo.
The 8 members who participated in this event were Shiraishi Mai, Akimoto Manatsu, Saito Yuuri, Eto Misa, Fukagawa Mai, Hoshino Minami, Hori Miona, Inoue Sayuri.
Check out the report and many photos from this talk show.
Shiraishi Mai : We are a Japanese idol group called Nogizaka46. We are currently 43 members.
Inoue Sayuri : And we are the 8 cutest members!
Shiraishi Mai : This is the first time that we're coming at Japan Expo. We are amazed by the beauty of the city of Paris. Maimai wanted to buy some milk in a shop, but she bought some crème fraîche (fresh cream) instead.
Fukagawa Mai : At the first sip, I felt that there was something anormal. I check the package, and in fact that was some crème fraîche…
Hoshino Minami : I ate a lot of French bread. My dream was to eat a baguette while walking on the street, and that's what we've done. I had lost some weight before coming in France, and now I gained some.
Shiraishi Mai : We've just held a concert at the JE Live House. What did you think about it, Maimai ?
Fukagawa Mai : That was very fun. The audience supported us, so that was a wonderful event.
Hori Miona : It's the first time that I'm in Europe and it's awesome to be in Paris in front of you.
Shiraishi Mai : Do you want to visit some specific booths at Japan Expo ?
Inoue Sayuri : I read the festival brochure and I saw some Japanese mangas translated into French. As I'm a great fan of Naruto, I'd like to read the French version.
Shiraishi Mai : Manatsu, can you show us what you do the best, your speciality ?
Akimoto Manatsu : Kyun! I'd like to be invited to a Parisian style romantic rendez-vous. And speaking French. Je t'aime (I love you).
Shiraishi Mai : Thanks for having welcomed us. We hope to see you again soon.
Photos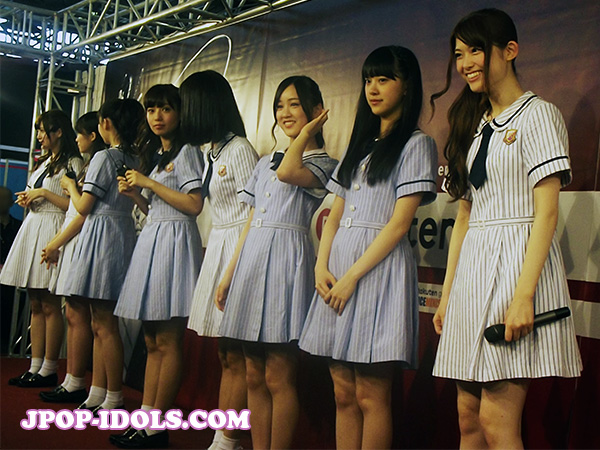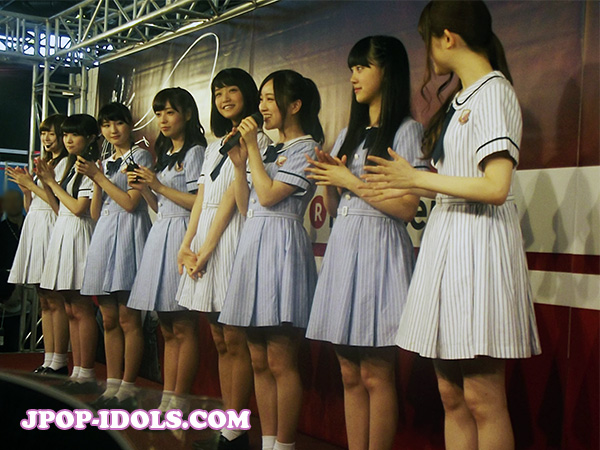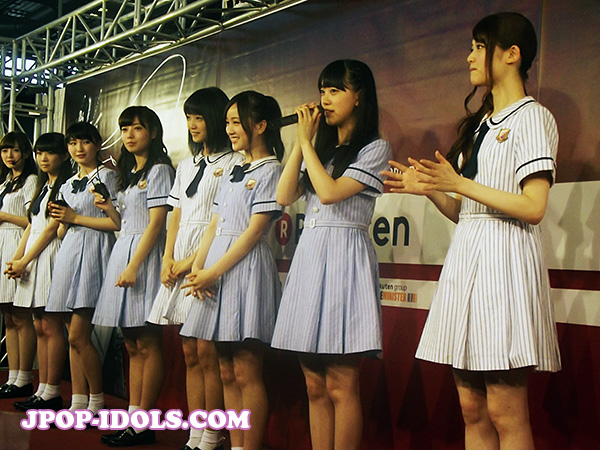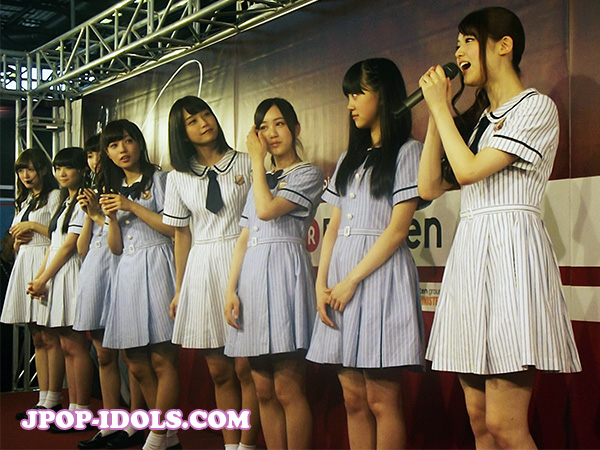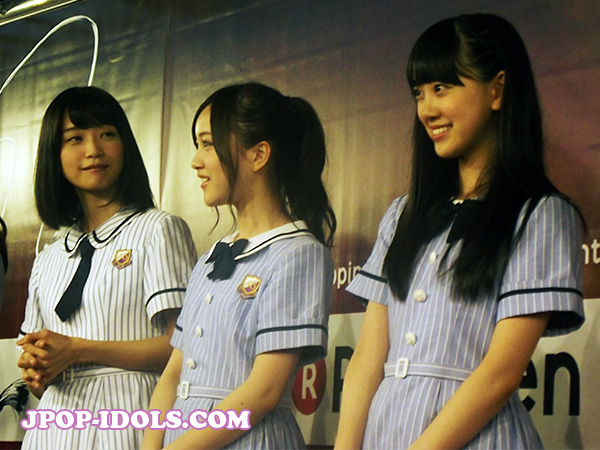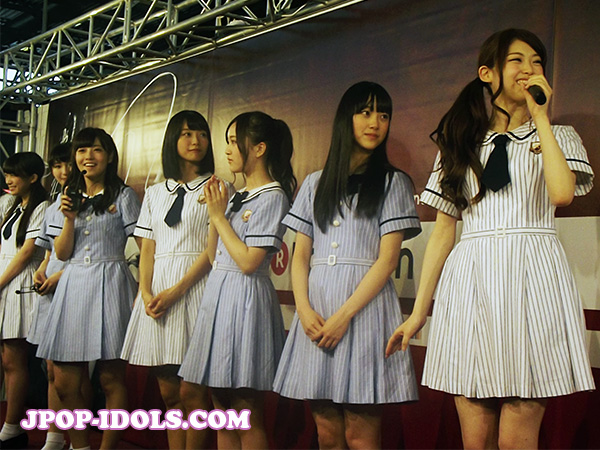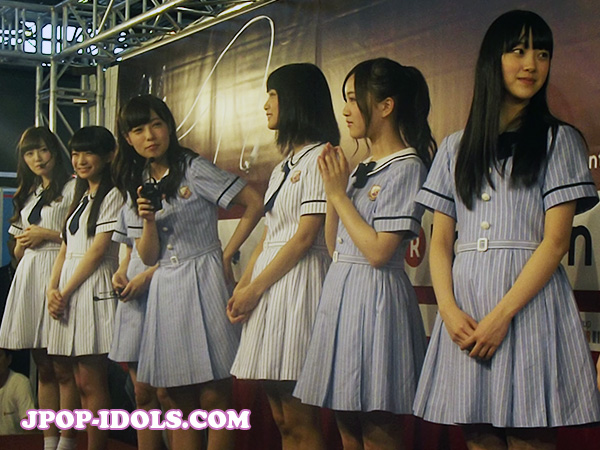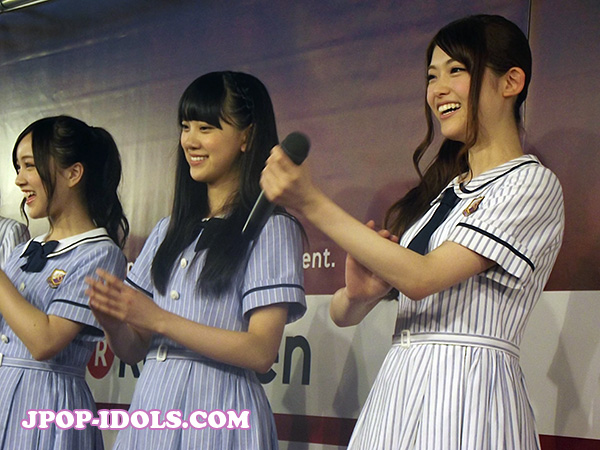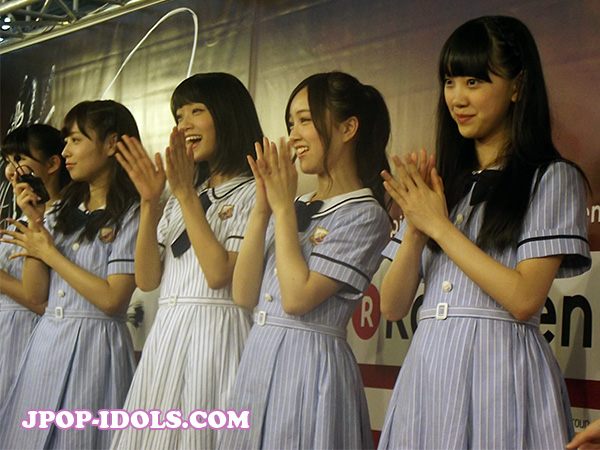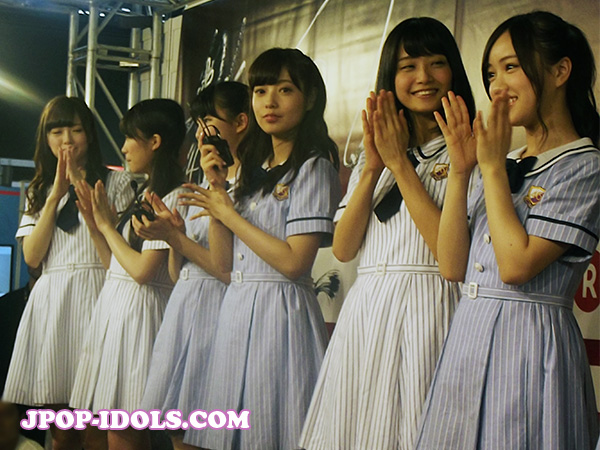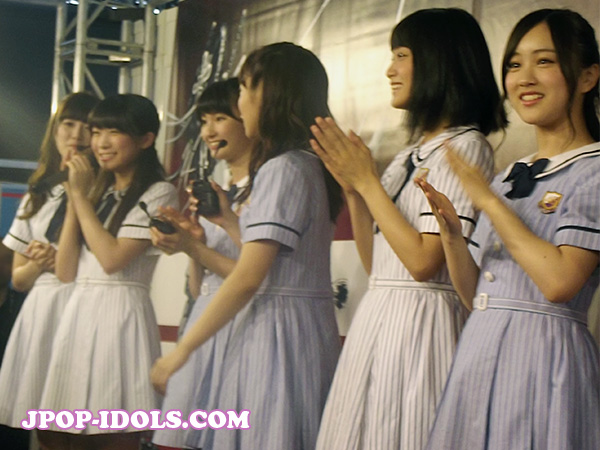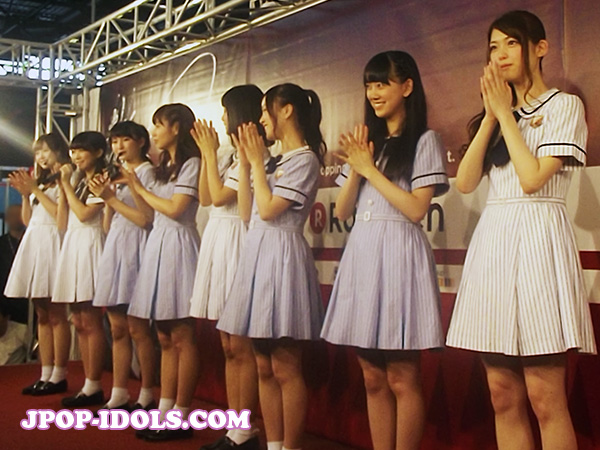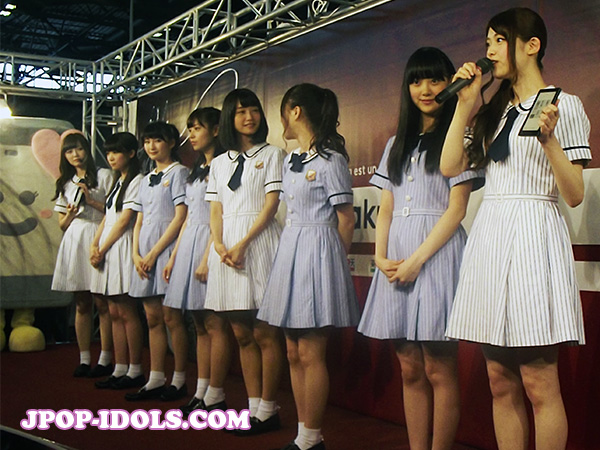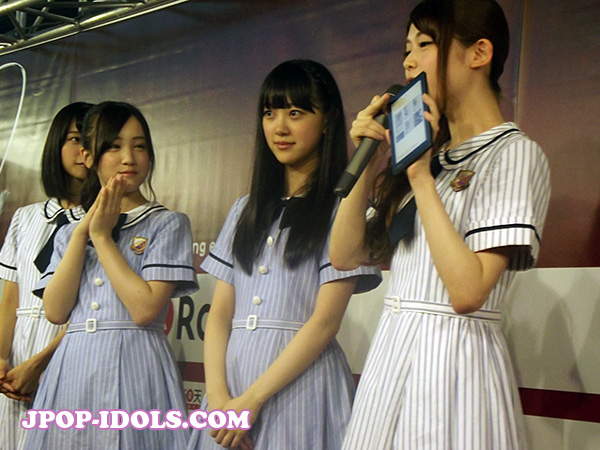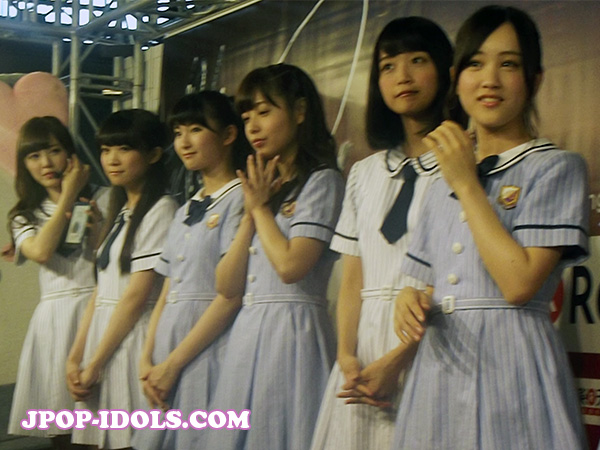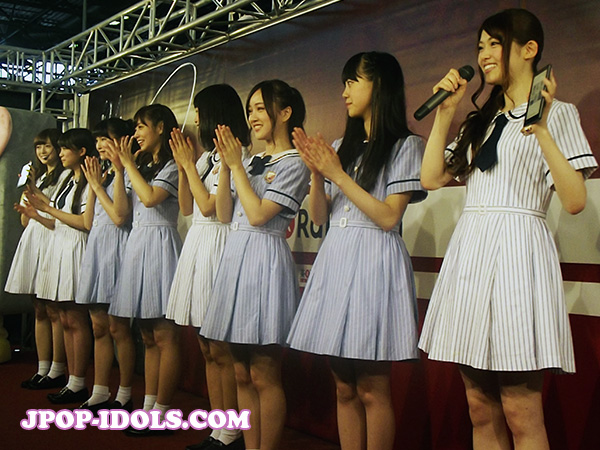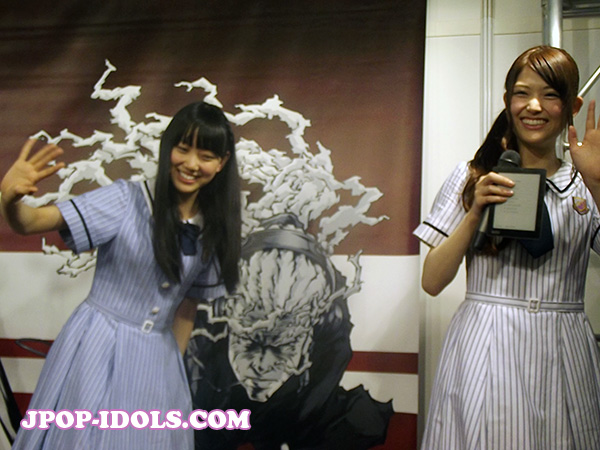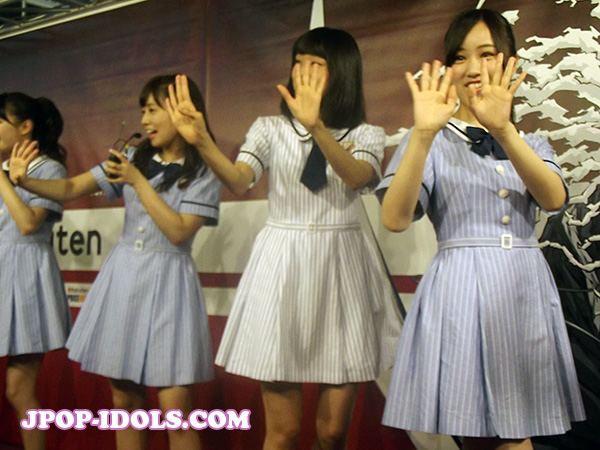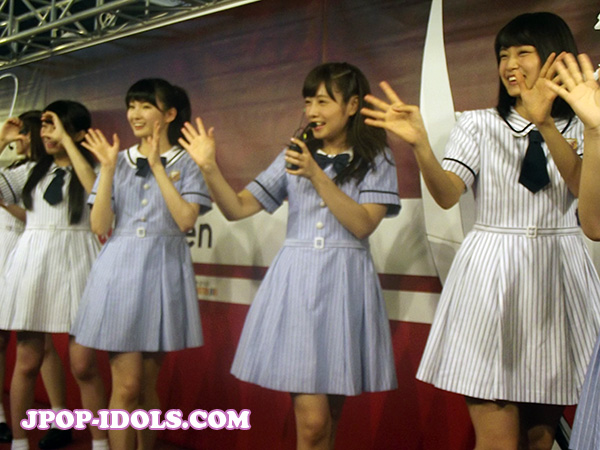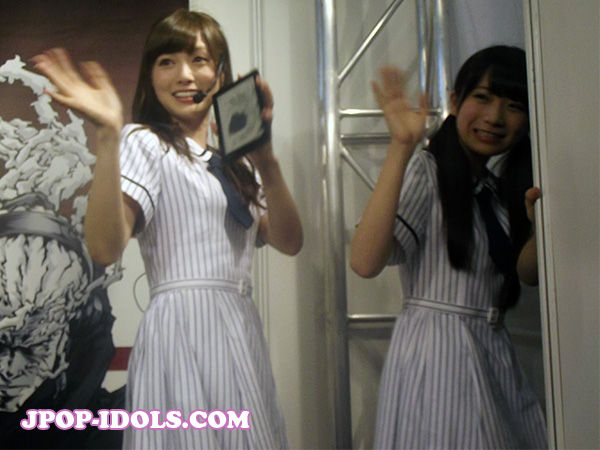 Related articles about Nogizaka46 at Japan Expo :