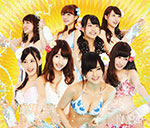 NMB48's 2nd album Sekai no Chuushin wa Osaka ya -Namba Jichiku- (世界の中心は大阪や~なんば自治区~) will be released on August 13.
The album include NMB48's hit songs Bokura no Eureka (僕らのユリイカ), Kamonegics (カモネギックス), Takane no Ringo (高嶺の林檎), Ibiza Girl (イビサガール)…
The cover artwork featuring the members in bikini and the MV for the idol group's new song Ibiza Girl (イビサガール) have been unveiled.
NMB48's 2nd album will be available in 3 editions coming with 2 DVDs featuring music videos and bonus footage including Request Hour Setlist Best 50 event.
It includes the photo of a member randomly selected.
Moreover, NMB48 Nationwide Tour 2014 is being held from July 9 to September 19.
Tracklist
Type N

CD

Ibiza Girl (イビサガール)
Bokura no Eureka (僕らのユリイカ)
Kamonegics (カモネギックス)
Takane no Ringo (高嶺の林檎)
"Seito Techou no Shashin wa Ki ni Itteinai" no Housoku ("生徒手帳の写真は気に入っていない"の法則)
Densha wo Furiru (電車を降りる)
Okuba (奥歯)
Doshaburi no Seishun no Naka de (どしゃぶりの青春の中で)
Prom no Koibito (プロムの恋人)
Dakishimetai kedo (抱きしめたいけど)
Isshuukan, Zenbu ga Getsuyoubi nara Ii no ni (一週間、全部が月曜日ならいいのに・・・)
Sunglass to Uchiakebanashi (サングラスと打ち明け話)
Jikan wa Katari Hajimeru (時間は語り始める)
Kamonegics (カモネギックス)
Kimi to Deatte Boku wa Kawatta (君と出会って僕は変わった)

DVD 1

Ibiza Girl (イビサガール) (Music Video)
Ibiza Girl (イビサガール) (Dance Shot ver.)
Densha wo Furiru (電車を降りる) (Music Video)
Ichiban Girl -Kotani Riho ga Skydiving ni Chousen- (イビサガール特典映像~小谷里歩がスカイダイビングに挑戦!~)
"Koko ni Datte Tenshi wa Iru" Live (「ここにだって天使はいる」公演) / Team N -2014.3.25-

DVD 2

NMB48 Request Hour Setlist Best 50 (NMBリクエストアワーセットリストベスト50) (50-34)
Oshaberi Gumi 2 (Part 1) (「おしゃべり組2」 <前編>)
Hajimete no Burari Hito Tabi -Ota Yuuri ver.- (はじめてのぶらり1人旅 <太田夢莉 編>)
Type M

CD

Ibiza Girl (イビサガール)
Bokura no Eureka (僕らのユリイカ)
Kamonegics (カモネギックス)
Takane no Ringo (高嶺の林檎)
"Seito Techou no Shashin wa Ki ni Itteinai" no Housoku ("生徒手帳の写真は気に入っていない"の法則)
Natsu no Saiminjutsu (夏の催眠術)
Hinadan de wa Boku no Miryoku wa Ikinainda (ひな壇では僕の魅力は生きないんだ )
Omowase Kousen (思わせ光線)
Yama e Ikou (山へ行こう)
Peak (ピーク) / Umeda Ayaka
Isshuukan, Zenbu ga Getsuyoubi nara Ii no ni (一週間、全部が月曜日ならいいのに・・・)
Sunglass to Uchiakebanashi (サングラスと打ち明け話)
Jikan wa Katari Hajimeru (時間は語り始める)
Kamonegics (カモネギックス)
Kimi to Deatte Boku wa Kawatta (君と出会って僕は変わった)

DVD 1

Ibiza Girl (イビサガール) (Music Video)
Ibiza Girl (イビサガール) (Dance Shot ver.)
Natsu no Saiminjutsu (夏の催眠術) (Music Video)
Ichiban Girl -Kotani Riho ga Skydiving ni Chousen- (イビサガール特典映像~小谷里歩がスカイダイビングに挑戦!~)
"Idol no Yoake" Live (「アイドルの夜明け」公演) / Team M -2014.4.1-

DVD 2

NMB48 Request Hour Setlist Best 50 (NMBリクエストアワーセットリストベスト50) (33-17)
Oshaberi Gumi 2 (Part 2) (「おしゃべり組2」 <後編>)
Hajimete no Burari Hito Tabi -Shiroma Miru ver.- (はじめてのぶらり1人旅 <白間美瑠 編>)
Type B

CD

Ibiza Girl (イビサガール)
Bokura no Eureka (僕らのユリイカ)
Kamonegics (カモネギックス)
Takane no Ringo (高嶺の林檎)
"Seito Techou no Shashin wa Ki ni Itteinai" no Housoku ("生徒手帳の写真は気に入っていない"の法則)
Kimi ni Yarareta (君にヤラレタ)
Mou Hadashi ni wa Narenai もう裸足にはなれない
Yaban na Soft Cream (野蛮なソフトクリーム)
Mizukiri (水切り)
Heart no Dokusenken (ハートの独占権) / Watanabe Miyuki
Isshuukan, Zenbu ga Getsuyoubi nara Ii no ni (一週間、全部が月曜日ならいいのに・・・)
Sunglass to Uchiakebanashi (サングラスと打ち明け話)
Jikan wa Katari Hajimeru (時間は語り始める)
Kamonegics (カモネギックス)
Kimi to Deatte Boku wa Kawatta (君と出会って僕は変わった)

DVD 1

Ibiza Girl (イビサガール) (Music Video)
Ibiza Girl (イビサガール) (Dance Shot ver.)
Kimi ni Yarareta (君にヤラレタ) (Music Video)
Ichiban Girl -Kotani Riho ga Skydiving ni Chousen- (イビサガール特典映像~小谷里歩がスカイダイビングに挑戦!~)
"Tadaima Renaichuu" Live (「ただいま恋愛中」公演) / Team BII -2014.3.24-

DVD 2

NMB48 Request Hour Setlist Best 50 (NMBリクエストアワーセットリストベスト50) (16-1)
NMB48 feat. Yoshimoto Shinkigeki Vol.9 (NMB48 feat.吉本新喜劇 Vol.9)
Covers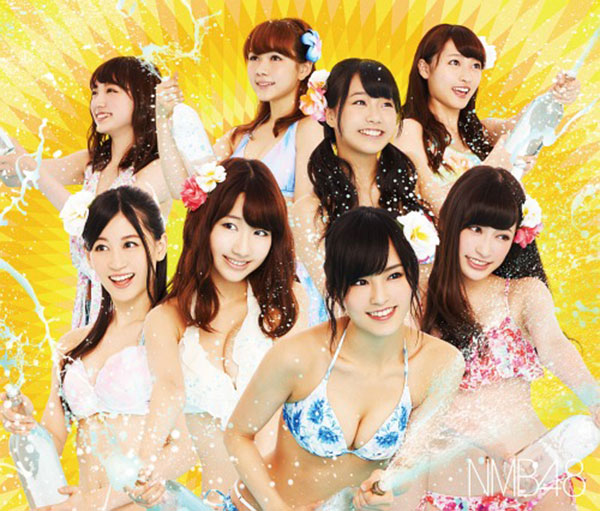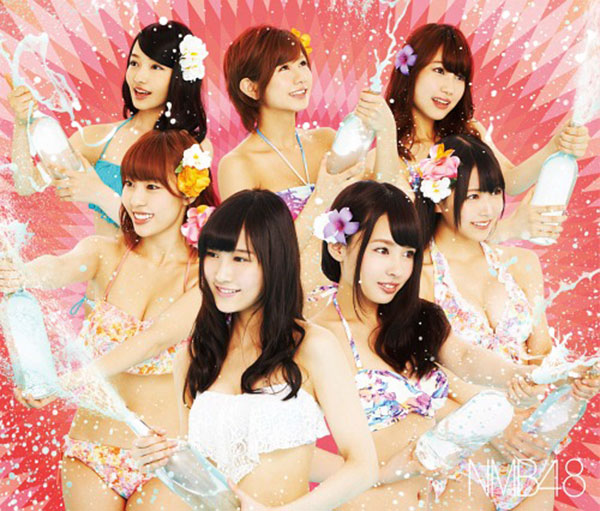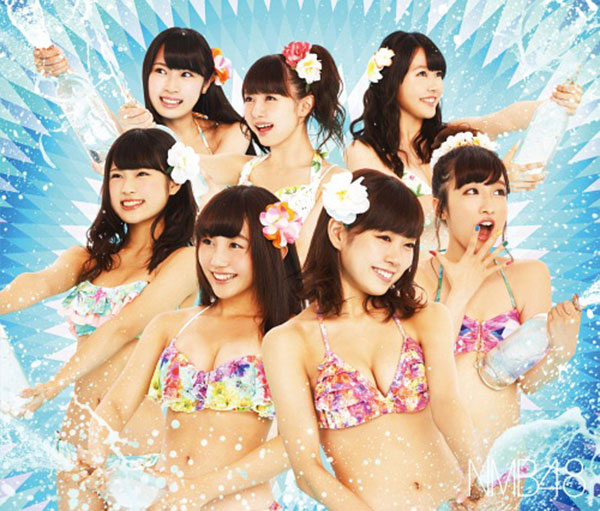 Music Video (PV)
NMB48 Nationwide Tour Schedule :
09/07/2014 : NHK Hall, Tokyo
10/07/2014 : NHK Hall, Tokyo
14/07/2014 : NTK Hall, Nagoya
15/07/2014 : HBG Hall, Hiroshima
16/07/2014 : Sun Palace, Fukuoka
22/07/2014 : Sendai Sunplaza, Sendai
23/07/2014 : Sonic City, Omiya
24/07/2014 : Kobe International House, Kobe
18/09/2014 : Alpha Onabuki Hall, Takamatsu
19/09/2014 : Nara Centennial Hall, Nara