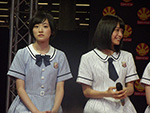 Nogizaka46 held a public conference at Japan Expo in Paris Nord Villepinte, France, on July 4, 2014.
Check out the full report of the event.
The 8 members of Nogizaka46 who participated in this conference are Ikoma Rina, Sakurai Reika, Fukagawa Mai, Akimoto Manatsu, Matsumura Sayuri, Hashimoto Nanami, Wakatsuki Yumi, and Nishino Nanase.
Sakurai Reika : Thanks for coming today. We are happy to be here in Japan Expo. It's the first time that we're coming in Paris, et on a eu l'occasion de découvrir un peu la ville. I would like to ask to the other members what they thought about the city.
Fukagawa Mai : We were very impatient. We got a guide. Looking out the bus window, I thought that architecture is beautiful. I ate a lot of bread, that was very good.
Akimoto Manatsu : I love macarons. Before arriving in Paris, I planned to pig myself with macarons, and that's what I did. I ate 20, it was delicious.
Matsumura Sayuri : I was worried before coming here. But people are nice. We got a very positive reception, so that reassured me. And I love France, so I'm glad to be here.
Sakurai Reika : We got a few time to visit Japan Expo during our break. I would like to ask to my friends what they think about it.
Ikoma Rina : I love video games, I love mangas. I'm a big fan of Naruto. I was happy to meet cosplayers. If we could become friend, that would be excellent.
Hashimoto Nanami : I saw a cosplay of Cell from Dragon Ball. I took a photo with him.
Wakatsuki Yumi : We're going to do our best at the concert. We would like to have your support during your live performance and that you show us your enthusiasm.
Nishino Nanase : You know that I look at people in the audience in the eyes. So I wish it will be mutual.
Sakurai Reika : I hope that many of you will attend our concert. We are waiting for you!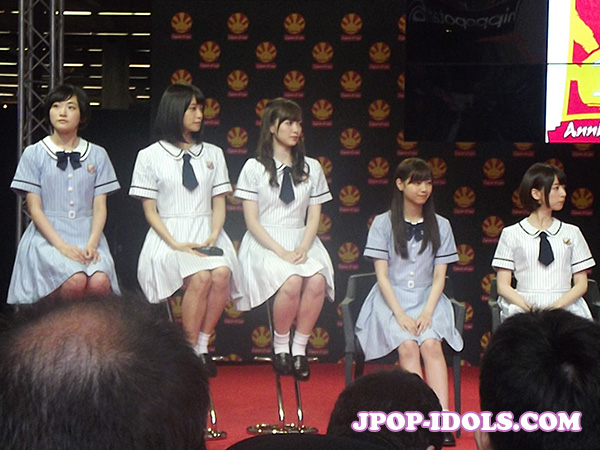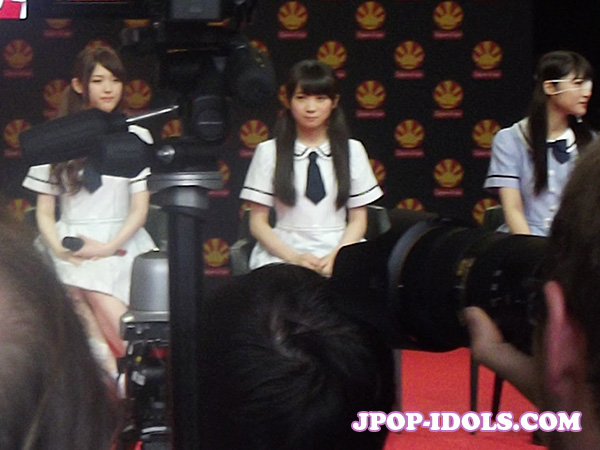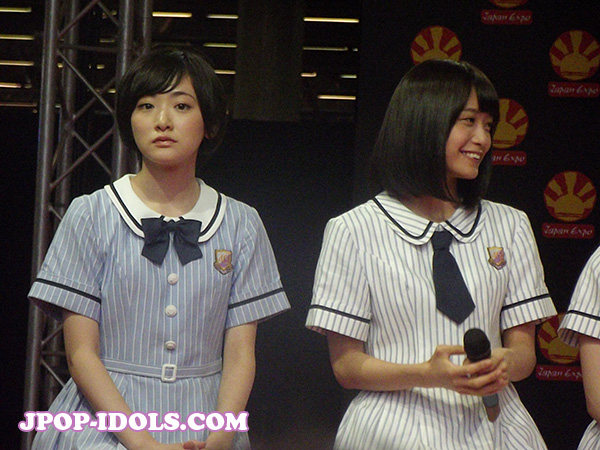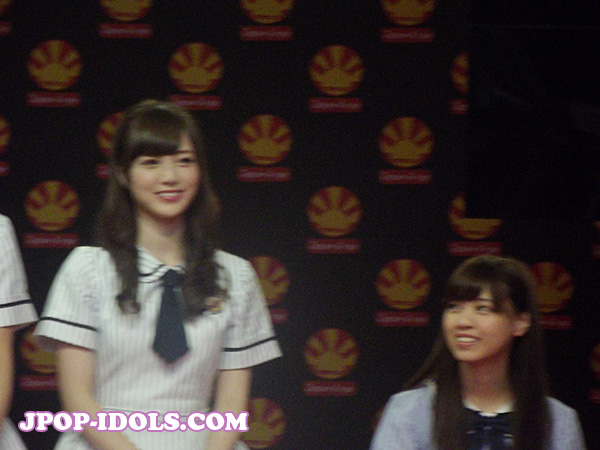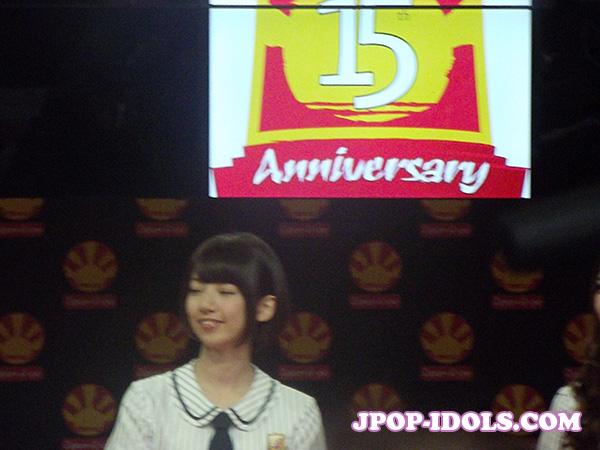 Related articles about Nogizaka46 at Japan Expo :