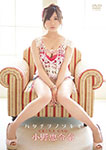 Ono Erena's new DVD Hatachi wo Nozokimi (ハタチヲノゾキミ) will be released on June 20.
As she is 20 years old now, former AKB48 member Ono Erena shows an adult and sexy image on this DVD.
Check out some photos of Erepyon.
The item includes making-of footage. It has a total duration of 70 minutes.