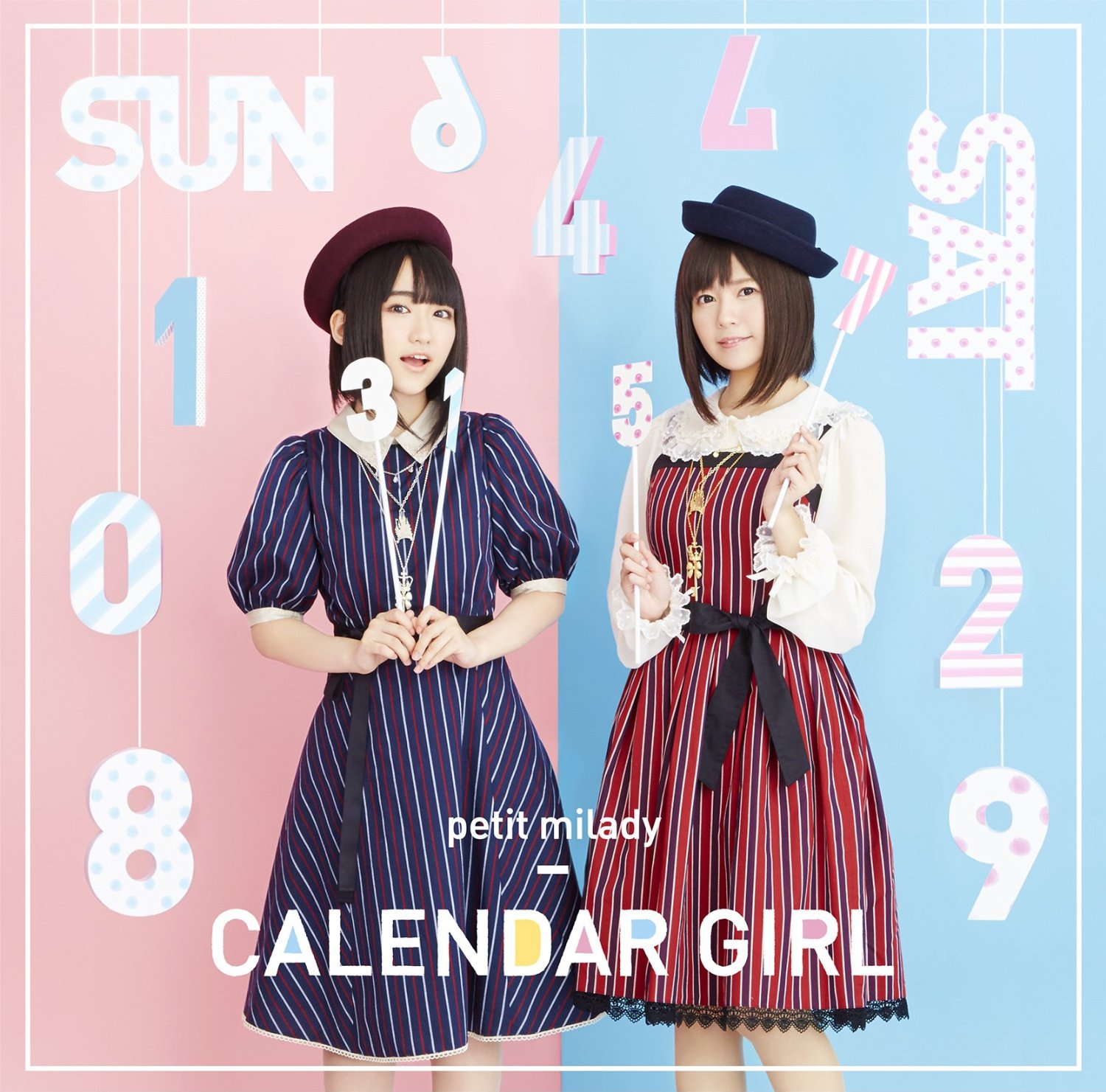 Petit Milady will release their new album Calendar Girl on July 27.
This is the 3rd album of the idol group.
The MV of Himawari no Sakamichi was unveiled. In the video clip, Petit Milady members turned into sunflowers.
The album will contain 12 songs in total including the last released singles : Hakone Hakoiri Musume and Seishun wa Tabemono Desu.
The limited editions A and B will, in surchage, a DVD or a Blu-ray depending on the edition.
The DVD will include the clip of Himawari no Sakamichi and bonus whereas the Blu-ray will include the clips of the two singles and new clip.
Tracklist
Seishun wa Tabemono desu (青春は食べ物です)
Daisuki. Arigatou. (大好き。ありがとう。)
rainy! rainy! rainy!
#Kareshi Imasen (#彼氏いません)
Himawari no Sakamichi (向日葵の坂道)
Hakone Hakoiri Musume (ハコネハコイリムスメ)
Heroine Arubaita (はろうぃんあるばいたー)
SNOW // SLASH
Hijiri Silvestre no Table (聖シルヴェストルのテーブル)
Kujira no Senaka (クジラの背中)
Chocolate Boogie Woogie (チョコレイト・ブギウギ)
Sakura no Door wo (桜のドアを)
Himawari no Sakamichi (Music Video)
Bonus
Hakone Hakoirimusume (Music Video)
Seishun wa Tabemono Desu (Music Video)
Himawari no Sakamichi (Music Video)
Music Video (PV)