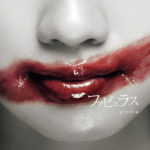 Predia unveiled the informations on their next album.
It's entitled Fabulous (ファビュラス) and will be released on February 14th.
This is the second major album of the group of sexy idols Predia.
Check out the MV for Hotel Sunset and the teaser trailer video.
It includes the last singles of Predia : Kindan no Masquerade, Nouvelle Cuisine and Ms. Frontier.
The album will be sold in regular and limited editions. The CD will contain 13 songs in total.
The DVD will contain the live video of Predia held on July 2nd.
Tracklist
CD

Fabulous
SUPER WOMEN
Ms. Frontier
Nouvelle Cuisine (ヌーベルキュイジーヌ)
Hotel Sunset
Cleopatra (クレオパトラ)
Secret of Light
SHADOW PLAY
Suiyobi no Uso (水曜日の嘘)
Addicted To Your Secret
Kindan no Masquerade (禁断のマスカレード)
Wake Up
Close to you
DVD

predia release tour 2017 at BLITZ 2017.7.2
Music Video (PV)