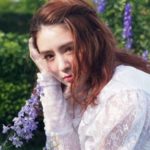 Sugaya Risako, former member of Berryz Kobo, recently announced her pregnancy and her marriage.
This announcement was made on October 18 on her blog and via the website of the agency Up-Front.
Her new husband is a man in his 20s who was introduced to her by a mutual friend at the beginning of this year ; they are living together since it.