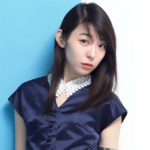 Shirato Kana will leave Dorothy Little Happy after a last live performance on July 23 at Mt.Rainier Hall Shibuya Pleasure Pleasure in Tokyo.
She will also retire from the entertainment industry.
The staff added that it will also be the end of Dorothy Little Happy's activites in the current system. Further details will be given later.