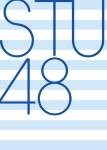 A new idol group of the franchise AKB48 was formed: this is STU48.
The name of the STU48 refers to the town of Setouchi, located in Okayama Prefecture.
After the formation of the sister group NGT48 in 2015, the group of STU48 will be the 6th national sister group of AKB48, scheduled to debut in summer of 2017.