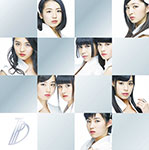 Tokyo Performance Doll's new single Brand New Story was released on June 11.
This is the major debut single from the new generation of Tokyo Performance Doll (TPD) which was formed in June 2013.
The lyrics of the title song Brand New Story were written by Fujibayashi Shoko who worked for E-Girls, Kara, One Piece… The music was composed by Watanabe Toru who collaborated with artists like Koda Kumi and Suzuki Ami in the past. It was arranged by Eguchi Ryu.
It is the official theme song for the 96th National High School Baseball Championship (第96回全国高等学校野球選手権大会~東・西東京大会~).
The B-side track Diamond wa Kizukanai (ダイヤモンドは傷つかない) was written by Urino Masao and composed by Komuro Tetsuya.
The short version of the MV has been unveiled. However it is restricted to some countries.
5 editions are available.
The limited editions include a DVD with the music video, live footage, or a documentary.
Furthermore, Tokyo Performance Doll Live Tour 2014 Natsu ~Dance Summit "1×0" ver1.0~ will be held from August 12 to 22 in Nagoya, Tokyo and Osaka.
Tracklist
Limited Edition A / B / C

CD

Brand New Story
Diamond wa Kizukanai (ダイヤモンドは傷つかない) -Rearranged ver.-
Brand New Story (Karaoke)
Diamond wa Kizukanai (ダイヤモンドは傷つかない) -Rearranged ver.- (Karaoke)

DVD (Type A)

Brand New Story -Music Video-
Brand New Story -Dance ver.-

DVD (Type B)

Dance Summit Digest at CBGK Shibugeki!! 2014.4.5 (Live)

We Are TPD!!
Brand New Story
Weekend Paradise -Rearrange ver.-

DVD (Type C)

TPD Documentary vol.1 (2013.6-2014.4)
Limited Pressing

CD

Brand New Story
Diamond wa Kizukanai (ダイヤモンドは傷つかない) -Rearranged ver.-
Regular Edition

CD

Brand New Story
Diamond wa Kizukanai (ダイヤモンドは傷つかない) -Rearranged ver.-
Music Video (PV)