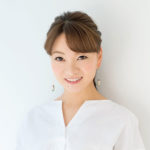 Yasuda Kei, a former idol of  Morning Musume and Hello! Project, recently announced her pregnancy.
The announcement was made on July 29 by herself on her blog, and after she entered a period of stability.
She should give birth at the beginning of next year.
Yasuda Kei married her boyfriend Yoichi Kozaki in May 2013.
Kemeko is 36 years old. She was part of the 2nd generation of Morning Musume (1998-2003), the sub-unit Petit Moni (1999-2002) and many temporary groups of the Hello! Project.