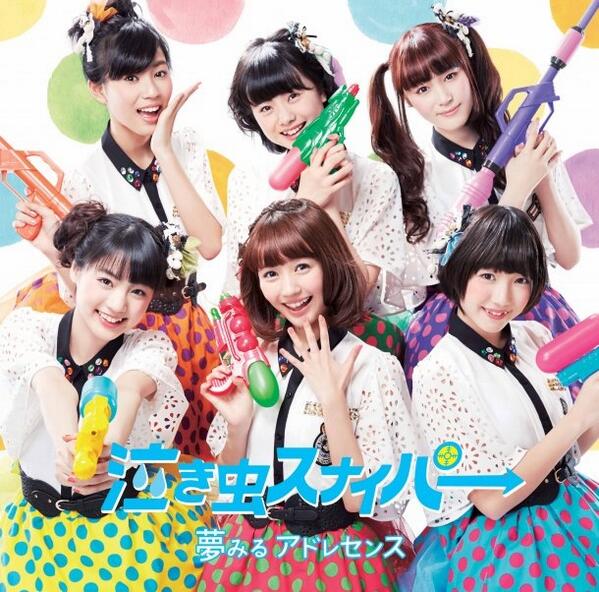 Yumemiru Adolescence's new album Nakimushi Sniper (泣き虫スナイパ→) will be released on May 28.
The mini-album contains 4 songs, including Yumemiru Adolescence's debut single Hajimete no Kagayaki (はじめての輝き).
4 editions with different cover jackets are available.
Check out the music video and the live version for Nakimushi Sniper.
It is the ending theme song for the variety show Audrey no Kami Appli @ Shinseiki (オードリーの神アプリ@新世紀) broadcast on TV Tokyo (テレビ東京).
Tracklist
Nakimushi Sniper (泣き虫スナイパ→)
Hajimete no Kagayaki (はじめての輝き)
Yumemiru Taiyou (夢みる太陽)
Himawari Heart (ひまわりハート)
Nakimushi Sniper (泣き虫スナイパ→) (Instrumental)
Himawari Heart (ひまわりハート) (Instrumental)
Music Video
Live version