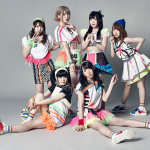 Moso Calibration (妄想キャリブレーション) is a Japanese idol group formed in March 2013.
They are also known as MoCali (妄キャリ).
The idol unit currently consists of 5 members. Each one has been assigned a color.
They is based in Tokyo.
They are produced by Akihabara Dear Stage (秋葉原ディアステージ) like Dempagumi.inc (でんぱ組.inc).
Biography / History
In March 2013, the 3 original members were Kurumizawa Mahiru, Shindo Miyuna and Ichinose Emiri.
Sakurano Usa, Futaba Nae and Hoshino Nia joined Moso Calibration in June 2013.
Ichinose Emiri announced her graduation in July 2013.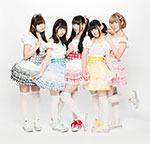 The idol group released its debut single Moso ga Tomaranai (妄想が止まらない) in October 2013.
The girls appeared in the drama Yoru no Sensei (夜のせんせい) broadcast on TBS in January 2014.
Their 1st DVD Magazine was released in February 2014.
Moso Calibration held their 1st live performance in May 2014 at Shibuya WWW in Tokyo.
Their 5th single Nazenara Watashi, Moso Shojo Desu no (何故なら私、妄想少女ですの), on sale in June 2014, is the first one to be released nationwide.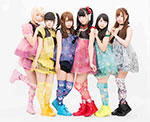 Their 1st album Moso Shojo 00 (妄想少女OO) was released in August 2014.
The members of Moso Calibration played their own roles in the horror movie Inagawa Kaidan Kataribe (稲川怪談 かたりべ) released in September 2014.
Shindo Miyuna graduated in October 2014. Her graduation live took place at Shibuya Duo Music Exchange, Tokyo.
Amamiya Iori and Mizuki Yumeko joined the idol group at the same period as new members.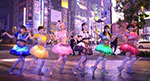 Their 6th single Kanashimi Calibration (悲しみキャリブレーション) is the ending theme song for the  drama Jitsuzai-Sei Million Arthur (実在性ミリオンアーサー). It marks a new beginning for Moso Calibration after the line-up change.
The girls wore "hikaru skirts" (LED light-emitting skirts) in the music video for their 7th single Mahou no Juice (魔法のジュース) released in April 2015.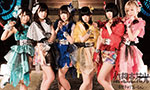 Their 8th single Gensou Koi Hanabi (幻想恋花火), on sale in August 2015, is about ephemeral love story between yurei (spirit or ghost in Japanese folklore) and humans. In the MV, the girls wear traditional kimonos and perform yurei having supernatural powers.
The idol group held its 1st live tour from October 2015 to January 2016 across Japan.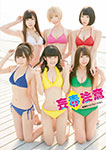 Moso Calibration's 1st photobook Modoku Chuui (妄毒注意) was published in December 2015. It includes photos of the girls in bikini as gravure idols.
They turned into anime characters in the MV for Omotenadeshiko Denshouchu (おもてなでしこ伝承中) from their 2nd album Moso Invitation (妄想インビテーション) on sale in January 2016.
The idol group's 1st major single Chichinpuipui (ちちんぷいぷい♪) will be released in June 2016 under Sony Music Records.
Profile
Moso Calibration (妄想キャリブレーション)
Years active : 2013 – present
Label : Sony Music Records
Agency : Moe Japan
Members
Kurumizawa Mahiru (胡桃沢まひる) – Pink
Sakurano Usa (桜野羽咲) – White
Futaba Nae (双葉苗) – Red
Hoshino Nia (星野にぁ) – Yellow
Amamiya Iori (雨宮伊織) – Dark Blue
Mizuki Yumeko (水城夢子) – Green
Former Members
Ichinose Emiri (一之瀬えみり)
Shindo Miyuna (神堂未祐奈) – Light Blue
Discography
Singles
19/10/2013 : Moso ga Tomaranai (妄想が止まらない)
16/11/2013 : Itsudatte Sekai ni Fighting Pose (いつだって世界にファイティングポーズ)
07/12/2013 : Hajimete Da yo Konna Kimochi ni Sasetekureta no wa Koi (初めてだよこんな気持ちにさせてくれたのは恋。)
22/02/2014 : Jinsei wa Ijiwaru nano… kana? (人生はいじわるなの…かな?)
16/06/2014 : Nazenara Watashi, Mousou Shoujo Desu no (何故なら私、妄想少女ですの)
18/11/2014 : Kanashimi Calibration (悲しみキャリブレーション)
07/04/2015 : Mahou no Juice (魔法のジュース)
04/08/2015 : Gensou Koi Hanabi (幻想恋花火)
01/06/2016 : Chichinpuipui (ちちんぷいぷい♪)
Albums
19/08/2014 : Moso Shojo OO (妄想少女OO)
01/01/2016 : Moso Invitation (妄想インビテーション)
Links
News