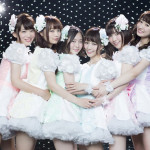 Palet is a Japanese idol group formed in 2012 by Platinum Passport.
It currently consists of 6 members. Each one has been assigned a color.
The captain is Hiraguchi Miyuki.
Palet is a sister group of Passpo☆ and Predia.
Biography / History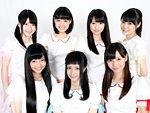 The girls were originally candidates for the audition held in January 2012 to join Passpo☆.
Their 1st album Hello, Palet was released in October 2012.
They host their own variety show Palet no Namida Tsuyudaku (Paletの涙つゆだく) broadcast on YouTube and Nico Nico Douga (ニコニコ動画) since January 2013.
In March 2013, Otsuka Hikaru announced her graduation in order to focus on her studies.
In October 2013, Hiraguchi Miyuki and Takeda Saki released respectively their solo DVDs Ufufu Natsu Yasumi (ウフフ夏休み) and Sakimo.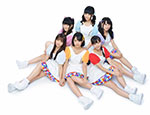 Palet made their major label debut in November 2013 with the single Believe in Yourself released under Nippon Columbia label.
In February 2014, the girls played hide and seek in Akihabara with their fans to promote their 2nd single Keep on Lovin' You.
Nakano Yumi joined the idol group as a new member in June 2014.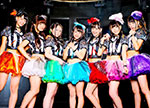 Palet 1st Live Tour was held in August 2014 in Osaka, Nagoya and Tokyo.
Kimoto Mizuki participated in Sakidol Ace Survival Season 4 (サキドルエースSurvival Season4) in late 2014.
Their official Line account was opened in February 2015.
Palet's 1st full and original album Love n'Roll was released in March 2015. It contains new songs including Run to the New Wind.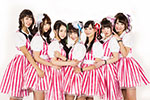 Kimoto Mizuki didn't participate in the recording of the single Time to Change due to poor physical health.
The girls started hosting the radio show Palet no Eternal Memories on ラジカントロプスNext in June 2015.
Kimijima Mitsuki and Kimoto Mizuki graduated during Palet 3rd Anniversary Live in June 2015. Kimijima Mitsuki wants to be an actress. Kimoto Mizuki will pursue her career in the entertainment industry.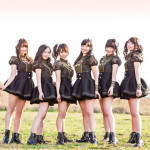 As a result, Watanabe Mayu, from 3min, was recruited as a new member in July 2015. However, she pursues her activities concurrently with both idol groups.
On the same day, Hiraguchi Miyuki was named captain replacing Fujimoto Yui.
As a gravure idol, Hiraguchi Miyuki released her 2nd solo DVD Me You Kiss in November 2015.
Takeda Saki and Nakano Yumi announced their graduation in December 2015.
A few days later, Koiso Haruka and Ichinose Rito joined the idol group as new members. They were introduced during Palet Live 2015 Year End Special in late December 2015.
In April 2016, Fujimoto Yui will be starring in the stage play Sanada Ten Braves (真田十勇士 ; Sanada Juuyuushi).
At the same period, Hiraguchi Miyuki will perform in the stage play Genki ga Deru Byouin! (元気が出る病院!) along with Komori Yui (GALETTe).
Fujimoto Yui made her debut as a gravure idol with the solo DVD White Dream ~Pakuchi Ryokouki~ (White Dream ~パクチー旅行記~) released in May 2016.
Profile
Palet (パレット)
Years active : 2012 – present
Label : Nippon Columbia
Agency : Platinum Passport
Members
Fujimoto Yui (藤本結衣) – White
Hiraguchi Miyuki (平口みゆき) – Pink
Igusa Riona (井草里桜菜) – Purple
Watanabe Mayu (渡邊真由) – Red
Koiso Haruka (小磯陽香) – Light Blue
Ichinose Rito (一ノ瀬りと) – Green
Former Members
Otsuka Hikaru (大塚光) – Yellow
Kimijima Mitsuki (君島光輝) – Red
Kimoto Mizuki (木元みずき) – Orange
Takeda Saki (武田紗季) – Light Blue
Nakano Yumi (中野佑美) – Green
Discography
Singles
20/11/2013 : Believe in Yourself
23/04/2014 : Keep on Lovin' You
27/08/2014 : Victory
10/12/2014 : Snow Distance
17/06/2015 : Time to Change
23/09/2015 : All for One
Albums
10/10/2012 : Hello, Palet
06/03/2013 : Seven Destiny
23/10/2013 : Early Works
04/03/2015 : Love n'Roll
Links
News