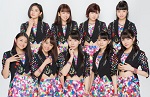 Angerme (アンジュルム) is a Japanese idol group formed in 2009.
They were formerly known as S/mileage (スマイレージ).
The unit is part of Hello! Project.
Angerme currently consist of 9 members. Each one has been assigned a color.
The leader is Wada Ayaka.
The girls used to call themselves "the idol group with the shortest skirts in Japan".
The name of the idol unit is a word play with the English words "smile" and "age".
Biography / History

S/mileage was created in April 2009. The 4 original members were Wada Ayka, Maeda Yuuka, Fukuda Kanon and Ogawa Saki. They were previously part of Hello! Pro Egg.
S/mileage released their debut single aManojaku (ぁまのじゃく) in June 2009.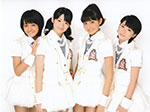 In March 2010, Tsunku♂ gave a challenge to the members of the idol group. The girls had collect 10000 photos of people smiling in around one month in order to make their major debut.
They succeeded and S/mileage released their major debut single Yumemiru Fifteen (夢見る 15歳) under the label Hachama in May 2010.
S/mileage 1st Live Tour 2010 Aki ~Devil Smile Angel Smile~ (スマイレージ 1st ライブツアー 2010 秋 ~ デビルスマイル エンジェルスマイル ~) was held in October and November.
Their 1st album Warugaki 1 (悪ガキッ 1) went on sale in December 2010.
The idol group won the Best New Artist award at the 52th Japan Record Award (第52回日本レコード大賞) ceremony in December 2010.
In February 2011, Wada Ayaka and Fukuda Kanon cut their hair 30 cm shorter to promote the single Shortcut (ショートカット).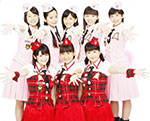 In August 2011, Nakanishi Kana, Takeuchi Akari, Katsuta Rina, Tamura Meimi and Kosuga Fuyuka passed the audition and joined the idol group as temporary sub-members. Takeuchi Akari and Katsuta Rina were part of Hello! Pro Egg.
Ogawa Saki graduated from S/mileage and Hello! Project in late August 2011. She decided to retire from show business.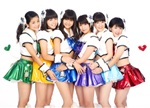 In September 2011, Kosuga Fuyuka had to leave the unit in order to get a medical treatment for severe anemia. Then she joined Hello Pro Kenshuusei in February 2012.
Nakanishi Kana, Takeuchi Akari, Katsuta Rina, Tamura Meimi were officially promoted as 2nd generation members in October 2011.
Maeda Yuuka graduated in December 2011. She retired from the entertainment industry.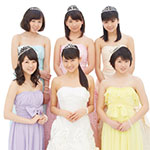 In August 2012, the girls acted in a series of horror movies titled Kaidan Shin Mimibukuro Igyou (怪談新耳袋 異形).
In March 2013, the single Tabidachi no Haru ga Kita (旅立ちの春が来た) ranked 1st on Oricon daily chart.
Wada Ayaka and Fukuda Kanon released the photobook S/mileage 2 ~Ayakanon 18 sai no Yakusoku~ (和田彩花・福田花音 フォトブック 『 スマイレージ 2 〜あやかのん18歳の約束〜 』) in April 2013 to commemorate their graduation from high school.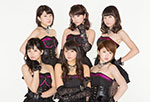 S/mileage held their 1st live performance at Nippon Budokan, Tokyo, in July 2014.
New members from Hello Pro Kenshuusei were added as S/mileage 3rd generation members : Aikawa Maho, Sasaki Rikako, Murota Mizuki.
The idol group's new name Angerme (アンジュルム) was announced in December 2014. This name was proposed by Nakanishi Kana. It is the combination of the French words "ange" (angel) and "larme" (tear).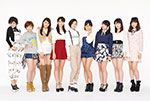 Angerme's 1st single Taikibansei / Otome no Gyakushu (大器晩成 / 乙女の逆襲) is going to be released in February 2015.
The girls have been appointed ambassadors of the Idol Matsuri (愛踊祭~あいどるまつり~) anime song contest being held from April to September 2015. As part of this event, they performed a cover of Sally the Witch (魔法使いサリー).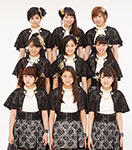 Angerme 1st live at Nippon Budokan took place in May 2015.
Audition to recruit  members were held during the summer of 2015.
Kamikokuryo Moe joined Angerme as a 4th generation member in November 2015.
The single Tsugitsugi Zokuzoku / Itoshima Distance / Koi nara Tokku ni Hajimatteru (次々続々 / 糸島Distance / 恋ならとっくに始まってる), on sale in April 2016, is the last one featuring Tamura Meimi, and the first one with Kamikokuryo Moe.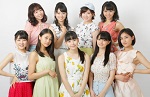 Tamura Meimi graduated in May 2016. She wants to pursue a career of musical actress.
Kasahara Momona was added to the idol group as the only 5th generation member in July 2016. She was previously part of Hello Pro Kenshuusei. She was introduced during the Hello! Project 2016 Summer ~Sunshine Parade~ / ~Rainbow Carnival~ concert.
Angerme will play in the musical Engeki Jyoshibu "Mode" (演劇女子部「モード」) in October 2016 at Space Zero Shinjuku, Tokyo.
Profile
Angerme (アンジュルム) – S/mileage (スマイレージ)
Years active : 2009 – present
Label : Hachama
Agency : Up-Front
Members
Wada Ayaka (和田彩花) – Red
Nakanishi Kana (中西香菜) – Light Pink
Takeuchi Akari (竹内朱莉) – Blue
Katsuta Rina (勝田里奈) – Orange
Murota Mizuki (室田瑞希) – Light Blue
Aikawa Maho (相川茉穂) – Green
Sasaki Rikako (佐々木莉佳子) – Yellow
Kamikokuryo Moe (上國料萌衣) – Aqua Blue
Kasahara Momona (笠原桃奈) – Pink
Former Members
Ogawa Saki (小川紗季) – Green
Kosuga Fuyuka (小数賀芙由香) – Orange
Maeda Yuuka (前田憂佳) – Pink
Fukuda Kanon (福田花音) – Hot Pink
Tamura Meimi (田村芽実) – Purple
Discography
Singles
07/06/2009 : aManojaku (ぁまのじゃく)
23/09/2009 : Asu wa Date na no ni, Ima Sugu Koe ga Kikitai (あすはデートなのに、今すぐ声が聞きたい)
23/11/2009 : Suki-chan (スキちゃん)
14/03/2010 : Otona ni Narutte Muzukashii!!! (オトナになるって難しい!!!)
26/05/2010 : Yumemiru Fifteen (夢見る 15歳)
28/07/2010 : ○○ Ganbaranakutemo Eenende!! (○○ がんばらなくてもええねんで!!)
29/09/2010 : Onaji Jikyuu de Hataraku Tomodachi no Bijin Mama (同じ時給で働く友達の美人ママ)
09/02/2011 : Shortcut (ショートカット)
27/04/2011 : Koi ni Booing Buu! (恋に Booing ブー!)
03/08/2011 : Uchouten Love (有頂天 Love)
28/09/2011 : Tachiagirl (タチアガール)
28/12/2011 : Please Miniskirt Postwoman! (プリーズ ミニスカ ポストウーマン!)
01/02/2012 : Choto Mate Kudasai! (チョトマテクダサイ!)
02/05/2012 : Dot Bikini (ドットビキニ)
22/08/2012 : Suki Yo, Junjou Hankouki. (好きよ、純情反抗期。)
28/11/2012 : Samui ne (寒いね。)
20/03/2013 : Tabidachi no Haru ga Kita (旅立ちの春が来た)
03/07/2013 : Atarashii Watashi ni Nare! / Yattaruchan (新しい私になれ!/ ヤッタルチャン)
18/12/2013 : Ee ka!? / Ii Yatsu (ええか!? / 「良い奴」)
30/04/2014 : Mystery Night! / Eighteen Emotion (ミステリーナイト! / エイティーン エモーション)
20/08/2014 : Aa Susukino / Chikyuu wa Kyou mo Ai wo Hagukumu (嗚呼 すすきの / 地球は今日も愛を育む)
10/12/2014 : S/mileage's Jukebox Musical Smile Fantasy!
04/02/2015 : Taikibansei / Otome no Gyakushu (大器晩成 / 乙女の逆襲)
22/07/2015 : Nanakorobiyaoki / Gashinshoutan / Mahoutsukai Sally (七転び八起き / 臥薪嘗胆 / 魔法使いサリー)
11/11/2015 : Desugita Kui wa Utarenai / Dondengaeshi / Watashi (出すぎた杭は打たれない / ドンデンガエシ / わたし)
27/04/2016 : Tsugitsugi Zokuzoku / Itoshima Distance / Koi nara Tokku ni Hajimatteru (次々続々 / 糸島Distance / 恋ならとっくに始まってる)
Other Singles
24/11/2010 : My School March (マイ・スクール・マーチ) (Oha Girl Maple with S/mileage)
06/08/2011 : Makeruna Wasshoi! (負けるな わっしょい!) (Bekimasu)
16/11/2011 : Busu ni Naranai Tetsugaku (ブスにならない哲学) (Hello! Project Mobekimasu)
Albums
08/12/2010 : Warugaki 1 (悪ガキッ 1)
22/05/2013 : 2 Smile Sensation (②スマイルセンセーション)
Best-of Albums
30/05/2012 : S/mileage Best Album Complete Edition 1 (スマイレージ ベストアルバム 完全版 1)
Links
News