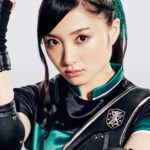 An annoucement that saddens fans! The popular Ariyasu Momoka has suddenly announced her future graduation of Momoiro Clover Z and her withdrawal from show business.
According to her personal blog, Ariyasu Momoka mentioned that she was part of the entertainment world since childhood. After taking a step back, she decided to live like an ordinary woman. Her plans after graduation are currently unknown, but she also mentioned that she wanted to live life without planning anything.
She will graduate from Momoiro Clover Z on January 21st. The idol group will continue with only 4 members.
Ariyasu Momoka recently released her first solo album Kokoro no Oto last October. We thought that a long-term solo career would be considered.
We wish her a very good continuation in her next life.