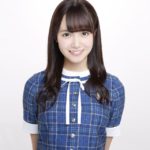 Nakamoto Himeka announced her graduation from Nogizaka46.
This announcement was made on Nogizaka46 official website, and by Himeka herself on the live broadcast radio show Radirer! Sunday on August 6.
Himetan explained that she had to stop her activities with the idol group because remained since several mounths in "poor physical condition".
She also decided to retire form the entertainment industry.
The date of her graduation wasn't determined yet.
Nakamoto Himeka is a 1st generation member of Nogizaka46 and joined it in 2011. She is the eldest sister of Nakamoto Suzuka (SU-METAL) from the popular idol group Babymetal.