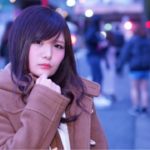 Pottya welcomed a new member to their group, Honda Kanako (本多加奈子).

After the departure of Takahashi Yuka in February 2016 and that of Yokokawa Mai in July 2016, the chubby girl group decided to recruit new members this year. Kanako joined the unit on February 24th.
Honda Kanako is 21 years old. She was born on February 1, 1996 and weighs 64 kilos. Her color is light green.
In addition, the Pottya announced that a mini album Full Power Booster is scheduled to be released this year.