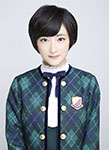 The title of Nogizaka46's 12th single has been revealed. It is Taiyou Knock (太陽ノック). The CD will be released on July 22.
The list of Senbatsu members was announced in early May on an episode of Nogizaka Under Construction (乃木坂工事中).
It will consist of a total of 18 members. Center for Nogizaka46's 12th single will be Ikoma Rina.
Senbatsu members :
3rd Row: Matsumura Sayuri, Saito Yuri, Hoshino Minami, Saito Asuka, Ito Marika, Inoue Sayuri, Shinuchi Mai and Eto Misa.
2nd Row: Takayama Kazumi, Wakatsuki Yumi, Sakurai Reika, Akimoto Manatsu and Fukagawa Mai.
1st Row: Shiraishi Mai, Nishino Nanase, Ikoma Rina, Ikuta Erika and Hashimoto Nanami.
The First Press comes with a photo randomly selected, and a ticket to participate in a handshake event with the idol group.
Tracklist
Type A

CD

Taiyou Knock (太陽ノック)
Mou Sukoshi no Yume (もう少しの夢)
Sakanatachi no LOVE SONG (魚たちのLOVE SONG)
Taiyou Knock ~off vocal ver.~
Mou Sukoshi no Yume ~off vocal ver.~
Sakanatachi no LOVE SONG ~off vocal ver.~

DVD

Taiyou Knock (Music Video)
Sakanatachi no LOVE SONG (Music Video)
Akimoto Manatsu & Nishino Nanase
Ikoma Rina & Inoue Sayuri
Ito Karin & Kawamura Mahiro
Ito Junna & Terada Ranze
Nakamoto Himeka & Noujo Ami
Hoshino Minami & Matsumura Sayuri
Type B

CD

Taiyou Knock
Mou Sukoshi no Yume
Muhyoujou (無表情)
Taiyou Knock ~off vocal ver.~
Mou Sukoshi no Yume ~off vocal ver.~
Muhyoujou ~off vocal ver.~

DVD

Taiyou Knock (Music Video)
Muhyoujou (Music Video)
Ikuta Erika & Shiraishi Mai
Eto Misa & Takayama Kazumi
Kawago Hina & Sagara Iori
Saito Chiharu & Nagashima Seira
Saito Yuuri & Shinuchi Mai
Suzuki Ayane & Watanabe Miria
Type C

CD

Taiyou Knock
Mou Sukoshi no Yume
Wakaregiwa, Motto Suki ni Naru (別れ際、もっと好きになる)
Taiyou Knock ~off vocal ver.~
Mou Sukoshi no Yume ~off vocal ver.~
Wakaregiwa, Motto Suki ni Naru ~off vocal ver.~

DVD

Taiyou Knock (Music Video)
Wakaregiwa, Motto Suki ni Naru (Music Video)
Itou Marika & Sakurai Reika
Kitano Hinako & Hori Miona
Saito Asuka & Hashimoto Nanami
Sasaki Kotoko & Wada Maaya
Nakada Kana & Higuchi Hina
Fukagawa Mai & Wakatsuki Yumi
Music Video (PV)