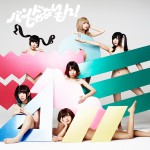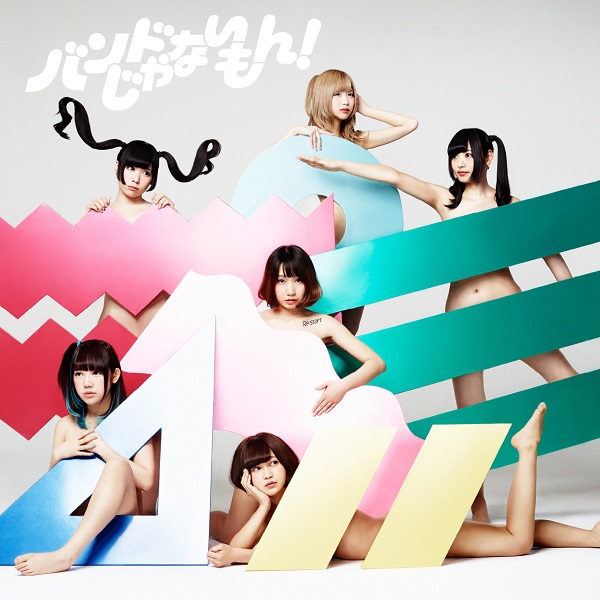 The new album of Band Ja Naimon! Re:start is on sale since April 22.
This is the 1st full album of the idol group, the group has released a self-titled mini album in 2012.
The tracklist was unveiled.
The music videos for Kimi no Sekai ga Egao Yabai and Chocolat Love (video of a different version) have been posted on YouTube. You can watch them below.
This album is available in two versions : regular and limited. It contains the first singles of Band Ja Naimon! (including the first when the group was still a duet) and the B-side songs. The limited edition is a double album, including a bonus CD with songs performed live at Shinjuku BLAZE on February 7.
Tracklist
CD1

OVERTURE
Kimi no Egao de Sekai ga Yabai (君の笑顔で世界がやばい)
PahiPahi (パヒパヒ)
RAVE RAVE RAVE
Yukifuru Yoru ni Kiss Shite (雪降る夜にキスして)
Banmon! no Theme (バンもん!のテーマ)
Takatokotan -Forever- (タカトコタン-Forever-)
Chocolat Love (ショコラ・ラブ)
Ai no Sekai (アイの世界)
Tsunaguru! Kanaru! MUSIC (ツナガル!カナデル!MUSIC)
Hayai Kyoku (速い曲)
Koi no Jumon wa Suki to Kimeki to Kiss (恋の呪文はスキトキメキトキス)
Hira Hira (ヒラヒラ)
UP↑ Prime (UP↑ぷらいむ)
CD2 (Limited Edition)

OVERTURE
UP↑ Prime (UP↑ぷらいむ)
Inuit Disco (イヌイットディスコ)
Ohime-sama Gokko (お姫様ごっこ)
PahiPahi (パヒパヒ)
Utau MUSIC (歌うMUSIC)
Chocolat Love (ショコラ・ラブ)
RAVE RAVE RAVE
Prism☆Rhythm (プリズム☆リズム)
Music Video (PV)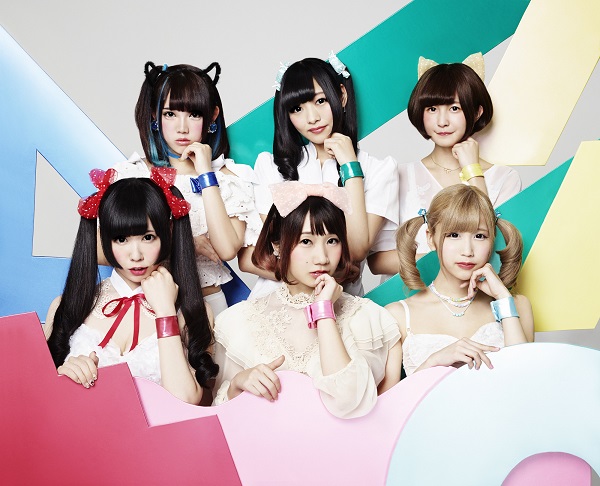 (バンドじゃないもん!)" width="600″ height="486″ />