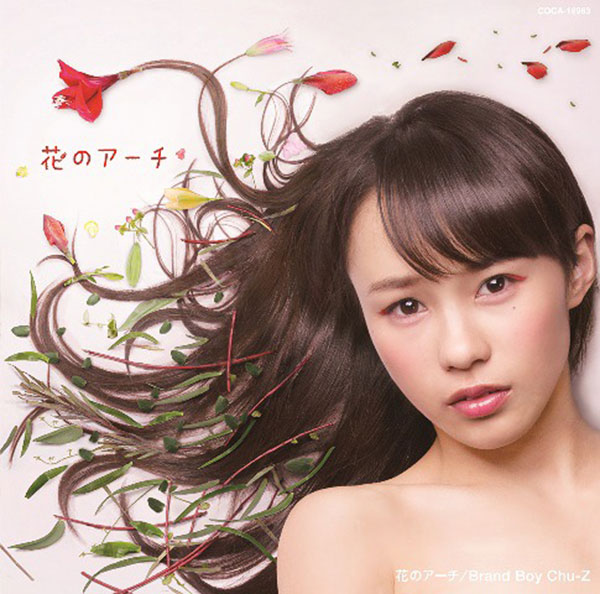 Chu-Z new single Hana no Arch / Brand Boy is on sale since February 11.
This is the 2nd major single from Chu-Z. It has a double A-side.
The MV for both songs have been unveiled.
Hana no Arch is the continuation of the song Run with U which is on their previous single Bombastic.
The music video for Brand Boy was shot during a live performance of the dance and vocal unit.
The CD is produced by Yohey (PaniCrew).
3 versions are available. Each cover features a different member of the idol group on the front and on the back.
Moreover, Chu-Z My Live 2014 was released on DVD on the same day.
Tracklist
Type A (Kana / Maia)

Hana no Arch
Brand Boy
Hana no Arch (Instrumental)
Brand Boy (Instrumental)
Type B (Asuka / Luna)

Hana no Arch
Brand Boy
Brand Boy – 11:30 pm
Type C (Muku / Kaede)

Hana no Arch
Brand Boy
Brand Boy – 6:30 am
Music Video (PV)