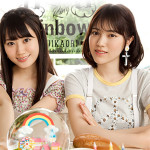 YuiKaori (ゆいかおり) is a Japanese idol group formed in September 2009.
It consists of 2 members : Ogura Yui and Ishihara Kaori.
The name of the idol unit comes from their first names.
Both girls are also seiyū (voice actresses) for anime.
BIography / History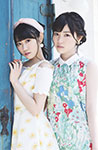 Ogura Yui and Ishihara Kaori were part of Happy! Style Rookies between 2008 and 2009.
YuiKaori released their debut single Our Steady Boy in May 2010.
The members host the radio show YuiKaori no Mi♪ (ゆいかおりの実♪) since September 2010.
The idol group changed of label and was transferred from Star Child (スターチャイルド) to King Records in November 2010.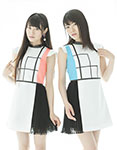 Both girls were also members of StylipS from December 2011 to April 2013.
YuiKaori performed the tie-up songs for several TV shows and video games, and also the ending theme songs for the anime kiss×sis.
YuiKaori Live Bunny Flash!! took place in February 2014.
The idol unit held its 2nd live tour Hearty Party!! from November to December 2014 in Nagoya, Osaka and Chiba.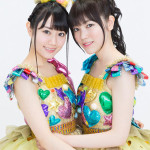 Ogura Yui Live Happy Jam took place in July 2015 at Pacifico Yokohama.
YuiKaori's 11th single Ring Ring Rainbow!!, released in August 2015, is the opening theme song for the anime Castle Town Dandelion (城下町のダンデライオン ! ; Joukamachi no Dandelion ) airing on TBS. The ending theme Honey Come!! is performed by Ogura Yui.
Their 3rd album Bright Canary, on sale in November 2015, includes the song Canaria (カナリア).
YuiKaori 1st live at Nippon Budokan took place in March 2016.
The music video for Ogura Yui's High Touch Memory (ハイタッチ☆メモリー) was filmed in Guam. Her 6th solo single was released in May 2016.
Ogura Yui 1st live tour High-Touch☆Summer will be held from July to August 2016.
Profile
YuiKaori (ゆいかおり)
Years active : 2009 – present
Label : King Records
Agency : –
Members
Ogura Yui (小倉唯)
Ishihara Kaori (石原夏織)
Discography
Singles
12/05/2010 : Our Steady Boy
21/07/2010 : Futari / Vivivid Party! (ふたり/Vivivid Party!)
17/11/2010 : Heartbeat ga Tomaranai! (Heartbeatが止まらないっ!)
06/04/2011 : Shooting☆Smile
14/03/2012 : Kimi no Yell (君のYell)
31/10/2012 : Wake Up!! (ウェィカッ!!)
13/03/2013 : Shiny Blue
09/04/2014 : Lucky Ducky!!
02/07/2014 : Intro Situation
07/01/2015 : Neo Signalife
05/08/2015 : Ring Ring Rainbow!!
Albums
21/09/2011 : Puppy
23/10/2013 : Bunny
04/11/2015 : Bright Canary
Links
News