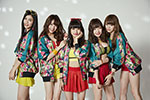 Yumemiru Adolescence (夢みるアドレセンス) is a Japanese idol group formed in June 2012.
They are also known as YumeAdo (夢アド).
The idol unit currently consists of 5 members.
The leader is Ogino Karin.
Biography / History
The girls are also actresses and models for the Japanese fashion magazine Pichi Lemon (ピチレモン).
Their goal is to become famous actresses while continuing their musical career.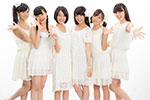 Yumemiru Adolescence released their debut single Hajimete no Kagayaki (はじめての輝き) in August 2012.
The idol unit held its 1st live performance Himitsu Kichi (秘密基地) on the same month at Omotesando Ground in Tokyo.
Yumemiru Adolescence host the radio show Itsu Yaru no? Ima Desho! (いつやるの?今でしょ!) on Shimokita FM (下北FM) since August 2012. 3 members are participating each time.
Oka Misaki graduated in June 2013. She decided to stop her entertainment activities in order to focus on her studies.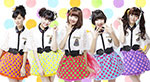 In July 2013, YumeAdo's digital single Hanamomo (ハナモモ) was the opening theme song for the variety show Pink!ss (ピンクス) broadcast on Shizuoka Asahi Television (静岡朝日テレビ).
Ogino Karin's 1st photobook Seishun ~Daini Shou~ (青春 ~第二章~) was published in February 2014.
In March 2014, Ogino Karin appeared in a commercial for Lotte confectionery. The aim was to encourage boys to give chocolate to girls on White Day. This event happens one month after Valentine Day. Boys have to return the favor if they received chocolate gift from a girl on February 14.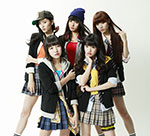 Their 3rd single Mawaru Sekai (マワルセカイ) was released in April 2014. The PV for the coupling song Jump!! has been funded by their fans via a Japanese crowdfunding platform on Tokyo Girls' Update.
Yumemiru Adolescence participated in Thailand Comic-con in May 2014. It was the first appearance of the idol group overseas.
Shida Yuumi's 1st solo photobook Yuumi was published in October 2014.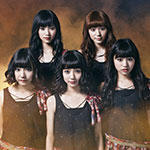 Yumemiru Adolescence went back to in Bangkok, Thailand, in October 2014 to participate in Anime Idol Asia 2014 along with Dempagumi.inc and Kamen Rider Girls.
Their regular TV program Doki Doki Japan (どきどきJapan) is broadcast in Thailand since January 2015.
Yumemiru Adolescence made their major debut with the single Bye Bye My Days in March 2015 under Sony Music Associated Records label.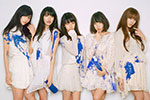 Their official Line account @yumeado was opened in March 2015.
Yumemiru Adolescence and i☆Ris voice acted in Xuccess Heaven: Neo Tokyo School Success Battle (ザクセスヘブン) animation RPG.
The idol group participated in Anime Idol Asia in April 2015 and in Thailand Comic Con 2015 in May 2015.
Yamada Akari appeared in the horror movie Eyes (アイズ) starring Ito Marika (Nogizaka46) in June 2015.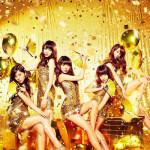 Shida Yuumi played in the movie Nou Shou Sakuretsu Girl (脳漿炸裂ガール) alongside Kashiwagi Hinata (Shiritsu Ebisu Chuugaku). It was released in July 2015.
Yumemiru Adolescence collaborated with comedian Tonikaku Akarui Yasumura to promote the single Summer Nude Adolescence (サマーヌード・アドレセンス) in July 2015. He is famous for his gag in which he poses in ways that make him look like if he was naked.
As a gravure idol, Kyoka appeared in Weekly Shounen Magazine (週刊少年マガジン) in August 2015.
Ogino Karin participated in the stage play Gyakuten Saiban 2 ~Saraba Gyakuten~ (逆転裁判2 ~さらば逆転~) in November 2015.
The single Mai Jene! (舞いジェネ!), on sale in January 2016, features solo songs by Ogino Karin, Shida Yuumi, Kyoka, Yamada Akari and Kobayashi Rei.
Yumemiru Adolescence held a special live performance in Bangkok, Thailand, in February 2016.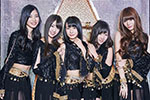 Shida Yuumi is starring in the horror movie Toire no Hanako-san Shinshou ~Hanako vs Yosuke~ (トイレの花子さん新章 ~花子VSヨースケ~) along with Ota Aika (HKT48) and Yokoyama Rurika (ex Idoling!!!). It will be released in theaters in the summer of 2016.
The song Fantastic Parade (ファンタスティックパレード), from YumeAdo's 4th major single released in April 2016, is the theme song for this movie.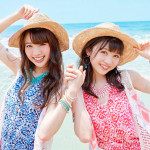 Shida Yuumi and Arai Hitomi (Tokyo Girls' Style) formed the temporary unit Shida Summer Arai Summer (志田サマー新井サマー) in May 2016. The duo was active for a short period of time. They released the single Shakunetsu Summer ~Summer King x Summer Queen~ (アッパーな「灼熱サマー ~Summer King × Summer Queen~) in July 2016.
YumeAdo's single Love for You  went on sale in July 2016. It includes also the song Leadership.
The idol group will participate in the fashion event Yuki Hero Pro Wrestling × Yumemiru Adolescence ~Heel wo Haita Neko~ (ユキヒーロープロレス×夢みるアドレセンス ~ヒールをはいた猫~) in October 2016. The girls will wear clothes designed by Teshima Yukihiro's brand. This event is part of the Amazon Fashion Week Tokyo which takes place in Omotesando Hills.
Profile
Yumemiru Adolescence (夢みるアドレセンス)
Years active : 2012 – present
Label : Sony Music Associated Records
Agency : Tambourine Artists
Members
Ogino Karin (荻野可鈴)
Shida Yuumi (志田友美)
Kyoka (京佳)
Yamada Akari (山田朱莉)
Kobayashi Rei (小林玲)
Former Members
Discography
Singles
27/08/2012 : Hajimete no Kagayaki (はじめての輝き)
20/01/2013 : Yumemiru Taiyou / Adolescence (夢みる太陽 / アドレセンス)
22/04/2014 : Mawaru Sekai (マワルセカイ)
09/09/2014 : Shoumei Teenager (証明ティンエイジャー)
18/03/2015 : Bye Bye My Days
15/07/2015 : Summer Nude Adolescence (サマーヌード・アドレセンス)
20/01/2016 : Mai Jene! (舞いジェネ!)
27/04/2016 : Oshiete Schrödinger / Fantastic Parade (おしえてシュレディンガー / ファンタスティックパレード)
27/07/2016 : Love for You
Digital Single
03/07/2013 : Hanamomo (ハナモモ)
Albums
28/05/2013 : Nakimushi Sniper (泣き虫スナイパ→)
26/11/2013 : Junjou Marionette (純情マリオネット)
Links
News