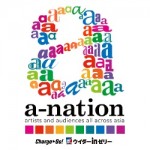 AKB48, SKE48, Dorothy Little Happy, i☆Ris, Weather Girls will perform at Idol Nation 2013.
The live will be held on August 10 at Yoyogi National Gymnasium in Tokyo. It is part of a-nation Island festival.
Up Up Girls, Kikkawa You, Super☆Girls, Cheeky Parade, Tokyo Girls' Style, Dream5, and 9nine had already announced their participation in the concert in early May.
Check out more information on the event : Idol Nation 2013.